Singapore Knightsbridge shopping center Apple Retail location opening on May 27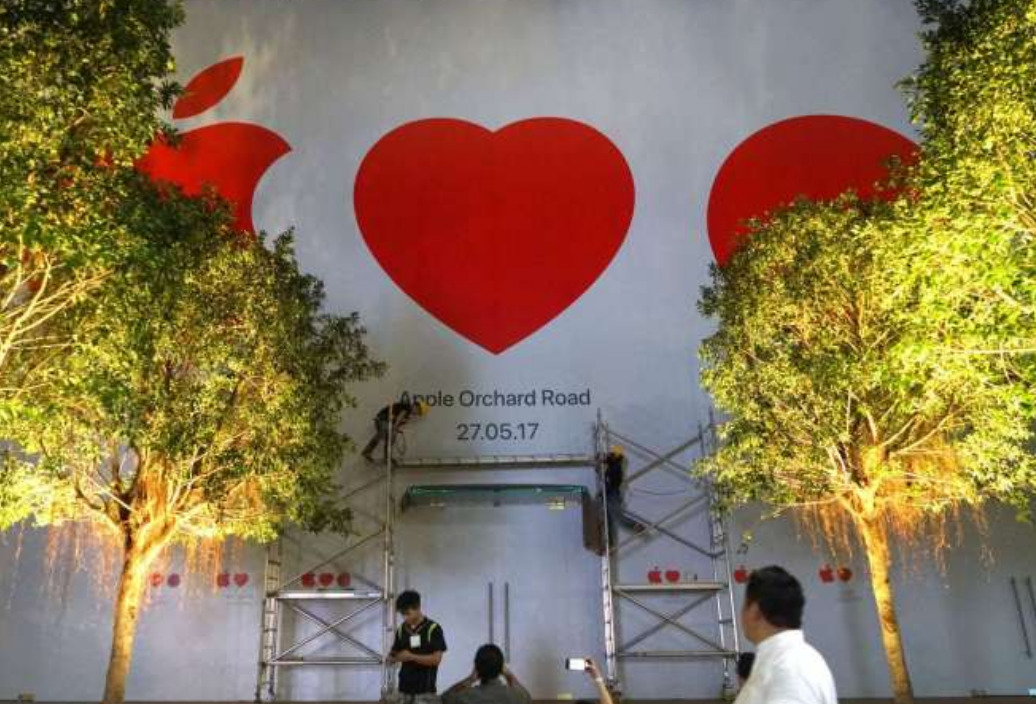 After installation a few weeks ago, an "Apple loves Singapore" mural covering work on the flagship outlet has been adorned with an opening date — May 27.
Workers added the opening date overnight to the Knightsbridge shopping center location, with the addition first noted by the Straits Times
Similar to other grand openings, the store's facade is now veiled in a large white mural sporting three red icons: the Apple logo, a heart and a large dot above the opening date. Singapore, a small independent city-state, is sometimes referred to colloquially as the "little red dot."
The large icons match 12 smaller groupings positioned near the store's doors, the red dots of which are filled with works of 12 different local artists. Dubbed "Red Dot Heroes," the Creative Pros were selected by Apple to take part in "Today at Apple" workshops once the location opens for business, the report says.
Word of Apple's first outlet serving the Singapore market arrived in late 2015 when the location's previous tenant, Pure Fitness, revealed it was closing to make space for the iPhone maker. At the time, reports claimed Apple would open its doors to customers at some point in 2016.