Apple CEO Tim Cook says he never joined Trump administration's presidential advisory council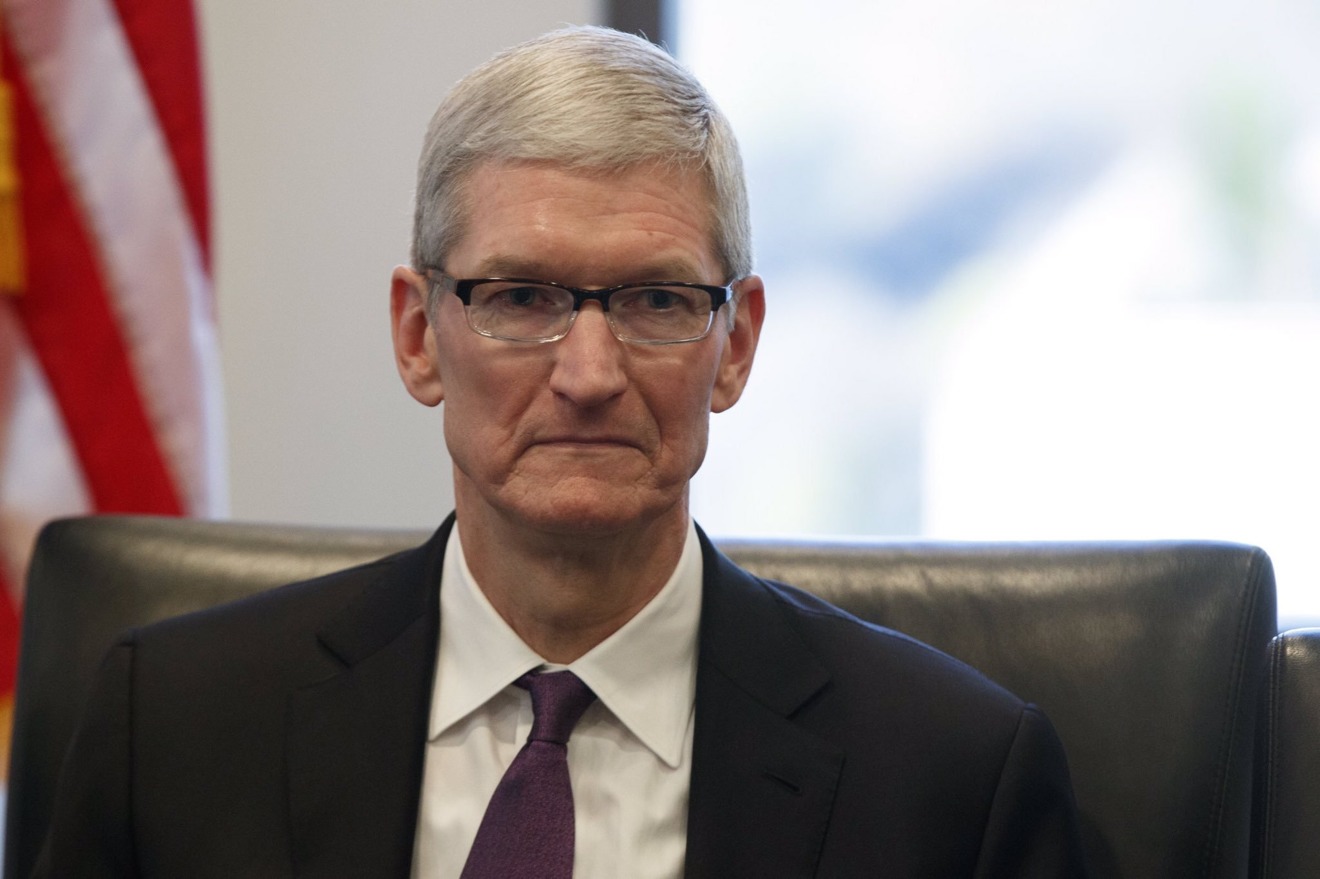 Apple Chief Executive Tim Cook never joined President Trump's "Office of American Innovation," despite an invitation to do so in March, according to an email response received by an AppleInsider reader.
Following President Trump's announcement that the U.S. would embark on the multi-year process to exit the Paris Climate Accord, AppleInsider reader Scott sent an email imploring Cook to leave the advisory committee to the Office of American Innovation.
In a response email provided, Cook allegedly declared that he never joined the group. AppleInsider has examined the headers of the emails, which all conform to data known to be associated with Apple's official communication email server data.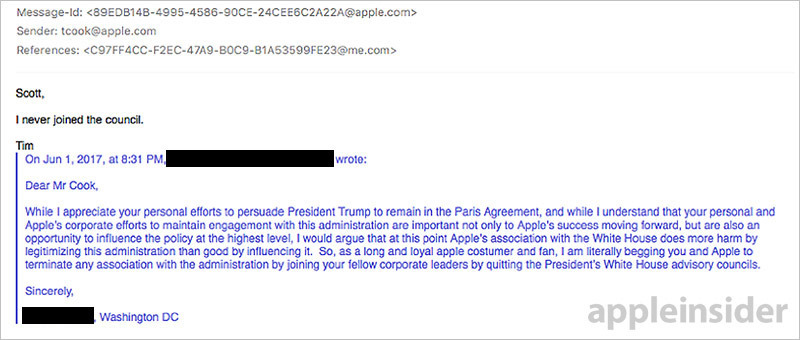 The header data we have to compare it to is known to many, so the email could be faked — but there is no reason on the surface to doubt the authenticity of the email.
It is unclear which Silicon Valley figures are regular contributors to the committee. AppleInsider has reached out to Apple and assorted sources within the federal government, and has received no response as of yet. We will update this post accordingly, should we get amplifying information.
The Office of American Innovation is run by Trump's controversial son-in-law Jared Kushner, and ultimately may be given the authority to overhaul sections of federal bureaucracy, possibly even privatizing some services, according to media reports in March. Other people said to be advising the team since formation include Salesforce CEO Marc Benioff, former Microsoft head Bill Gates, and Tesla/SpaceX CEO Elon Musk — but Musk has departed in a row over the president's announced withdrawal from the Paris Accords.
"The government should be run like a great American company," Kushner told The Washington Post just pre-launch. "Our hope is that we can achieve successes and efficiencies for our customers, who are the citizens."
Some early plans include modernizing the tech infrastructure of the federal government, changing up workforce training programs, and reorganizing Veterans Affairs. The office will also aim at "transformative projects" under Trump's proposed $1 trillion infrastructure plan, one of these being the goal of bringing broadband to every American.
Note: Due to the political nature of this article, and continued violation of forum guidelines by readers on similar articles, comments have been disabled. To comment on this article, register for our forums for access to the "Political Outsider" section.