Apple's 'Horizon Machine' iPhone calibration device coming to third-party repair shops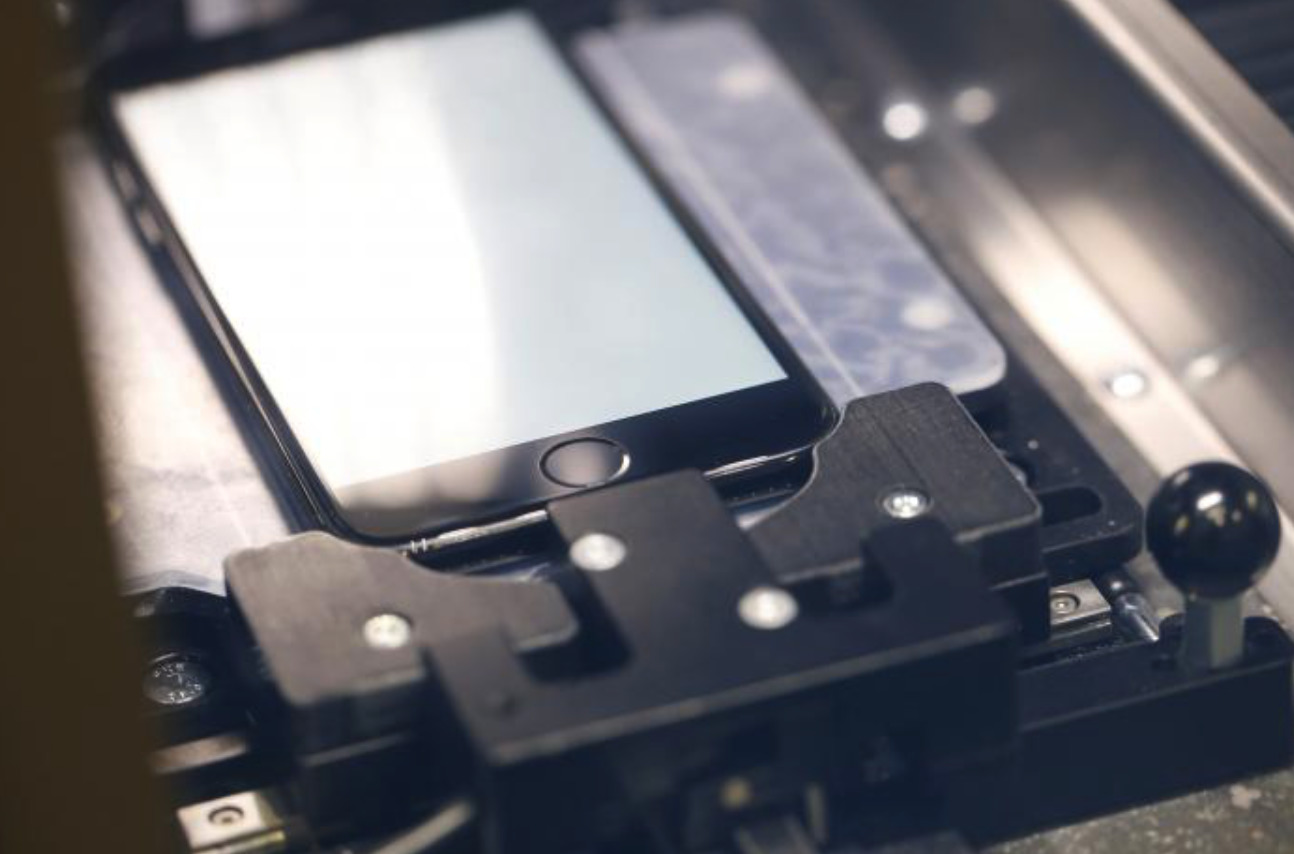 Apple has reportedly launched its initiative to locate iPhone screen and Touch ID calibration stations in third party repair shops, with up to 400 repair centers in 25 countries getting the "Horizon Machine: by the end of 2017.
According to a report by Reuters, Apple's Horizon Machine will be deployed to Best Buy stores first, with one in a Miami area store, and in San Francisco, London, Shanghai, and Singapore now. The first wave of machines will put 200 machines in the array of 4800 authorized service provides spanning the globe.
Brian Naumann, senior director of service operations at Apple, told Reuters that Apple has "been on a quest" to expand authorized service options, as retail store queues for repair can be lengthy at times.
While a cracked screen can be replaced by skilled technicians without the machine, if there is any damage to the Touch ID sensor, or the device has a fully laminated screen, the Horizon Machine is needed to synchronize the new Touch ID sensor, with the motherboard, and the Secure Enclave. Failure to do so disables the feature, and prevents authorization through the sensor.
Reuters was given a demonstration of the device, from initial screen replacement, through calibration.
After a screen is affixed to the device, the iPhone is inserted into the Horizon Machine. The machine takes about 10 to 12 minutes to complete the synchronization and calibration process, enabling Touch ID to communicate with the Secure Enclave.
"We design for a customer experience that exceeds anything our competitors try to do," said Naumann. "We endeavor to make it right at the same standard as when the customer bought the product."
The move may be intended to salve critics of Apple's repair policies, and possibly deflect assorted "right to repair" legislation progressing through governmental bodies. The bills call for electronics companies to sell replacement parts and service tools to the general public.
The latest, called the "Fair Repair Act" in New York, is opposed by Apple, with the company saying that an authorized repair network helps the company control and protect its various hardware platforms that users rely on for security and authentication, like Touch ID.
Proponents of the bill in New York declare that companies like Apple are only interested in holding sway over the lucrative repair industry. Opening up the repair market would present consumers with more choices, thereby lowering out-of-pocket costs, supporters say.
Apple claims that passage of the bill into law would result in the states that have enacted the law will become a "Mecca for bad actors" seeking to profit from shoddy repairs and haphazard work. Besides New York, Illinois, Kansas, Massachusetts, Minnesota, Nebraska, Tennessee and Wyoming are currently mulling similar bills.