Inside iOS 11: Apple's Control Center grows modular, gets customizable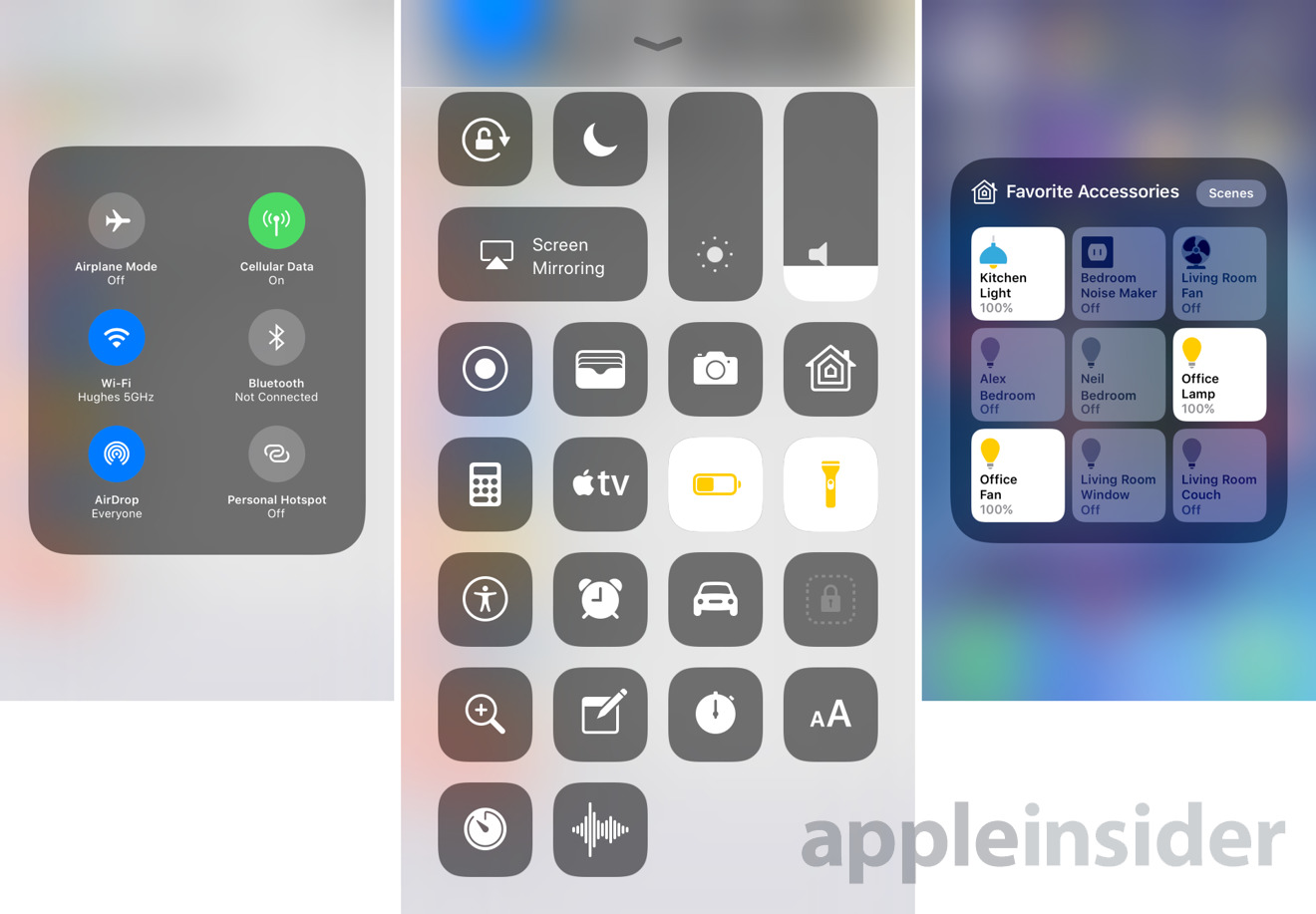 For the second year in a row, the iOS Control Center has seen a major overhaul, as the latest revisions in iOS 11 are even bigger than last time — including the ability to add or remove shortcuts.
Editor's note: This article was originally published in June following the beta release of iOS 11. It has been updated and republished for the public launch of iOS 11.
Within a collection of 18 total additional controls, users can select which quick tasks they want in Control Center, and choose what order they are displayed in.
With all of the optional items removed, the new Control Center is simplified down to seven total items: wireless options, music controls, rotation lock, do not disturb, screen mirroring, brightness, and volume.
Optional items added or removed are presented in rows of small icons at the bottom of the display. Users can reorder them as they see fit, though the arrangement of the core seven Control Center items cannot be adjusted.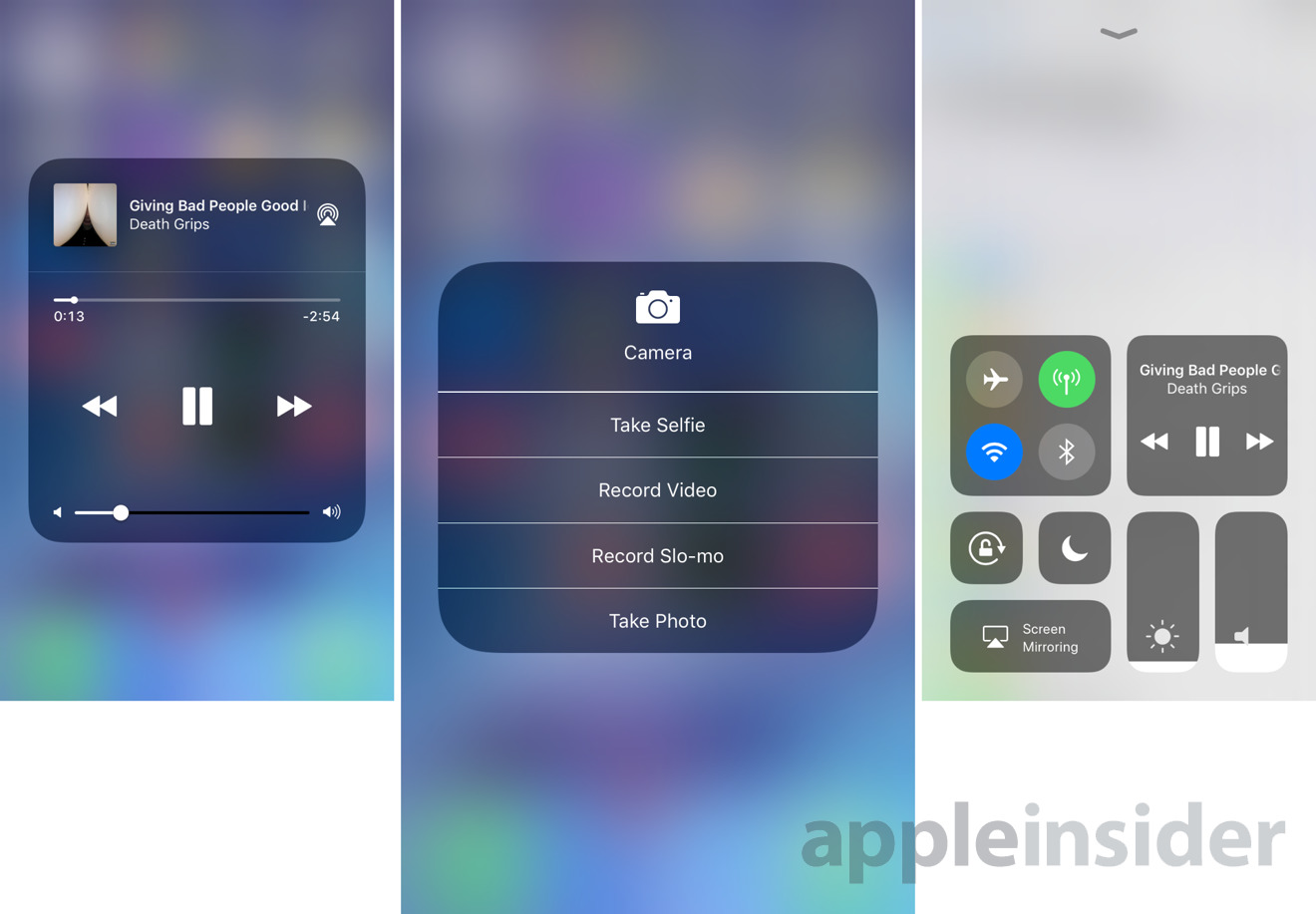 The new Control Center takes up the full display when invoked, unlike past versions which only took up the lower portion of the screen. This additional real estate allows for all controls to be presented, if the user so chooses, and negates the need to switch between panes as was offered in iOS 10.
Some Control Center items offer greater functionality when pressed firmly with 3D Touch. These capabilities are emulated on non-3D Touch devices, like the iPad, with a long press.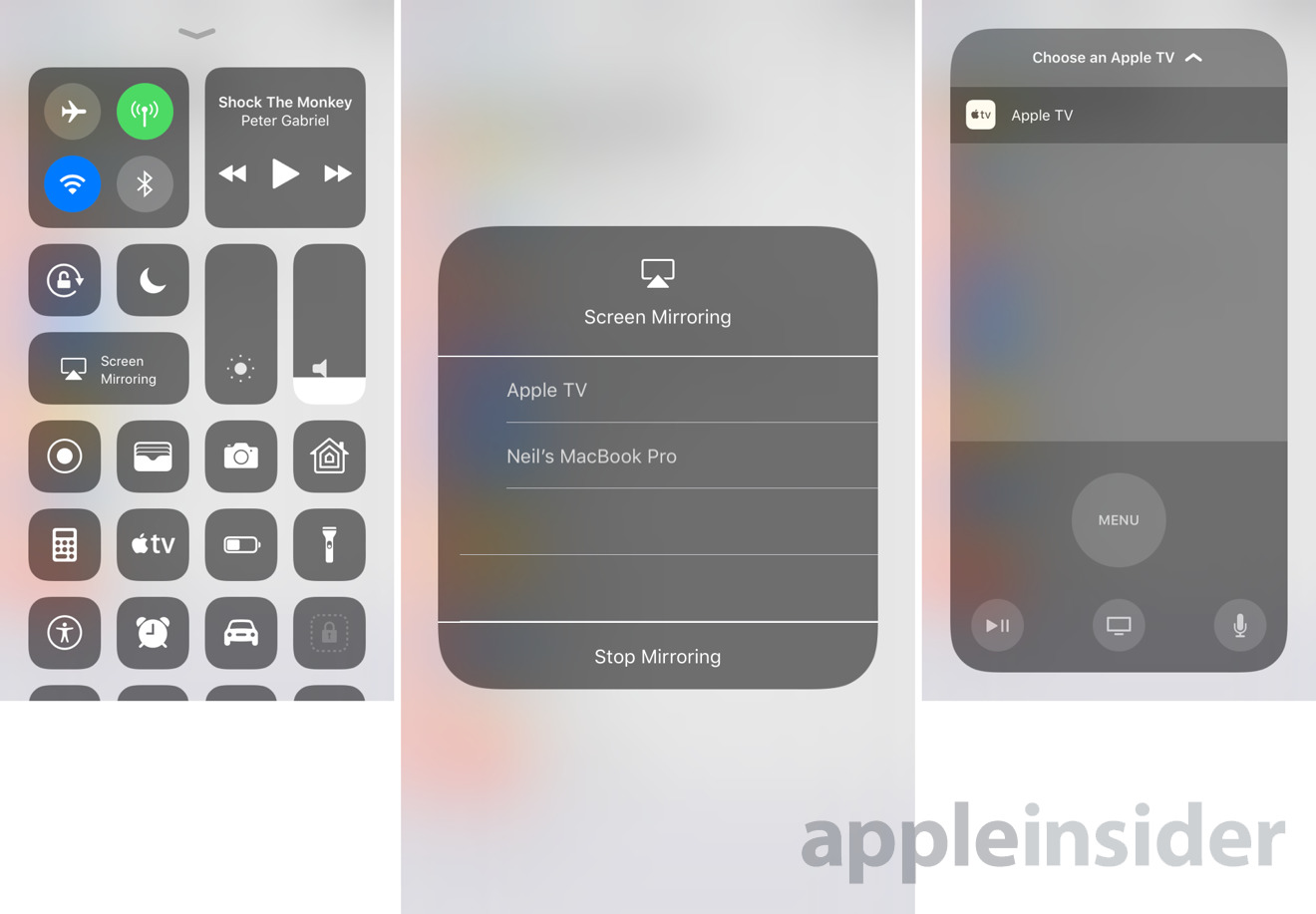 For example, the wireless controls option includes airplane mode, cellular data, Wi-Fi and Bluetooth on the main view. Pressing firmly expands it to also display AirDrop and Personal Hotspot controls.
Music controls can also be expanded for scrubbing, the flashlight icon pops up for brightness options, and Apple TV and HomeKit buttons use 3D Touch for quick controls, without the need to launch an app.
Other options that can be expanded with 3D Touch are screen mirroring, brightness, volume, Wallet, screen recording, camera, calculator, accessibility shortcuts, alarm, notes, stopwatch, text size, timer, and Voice Memos.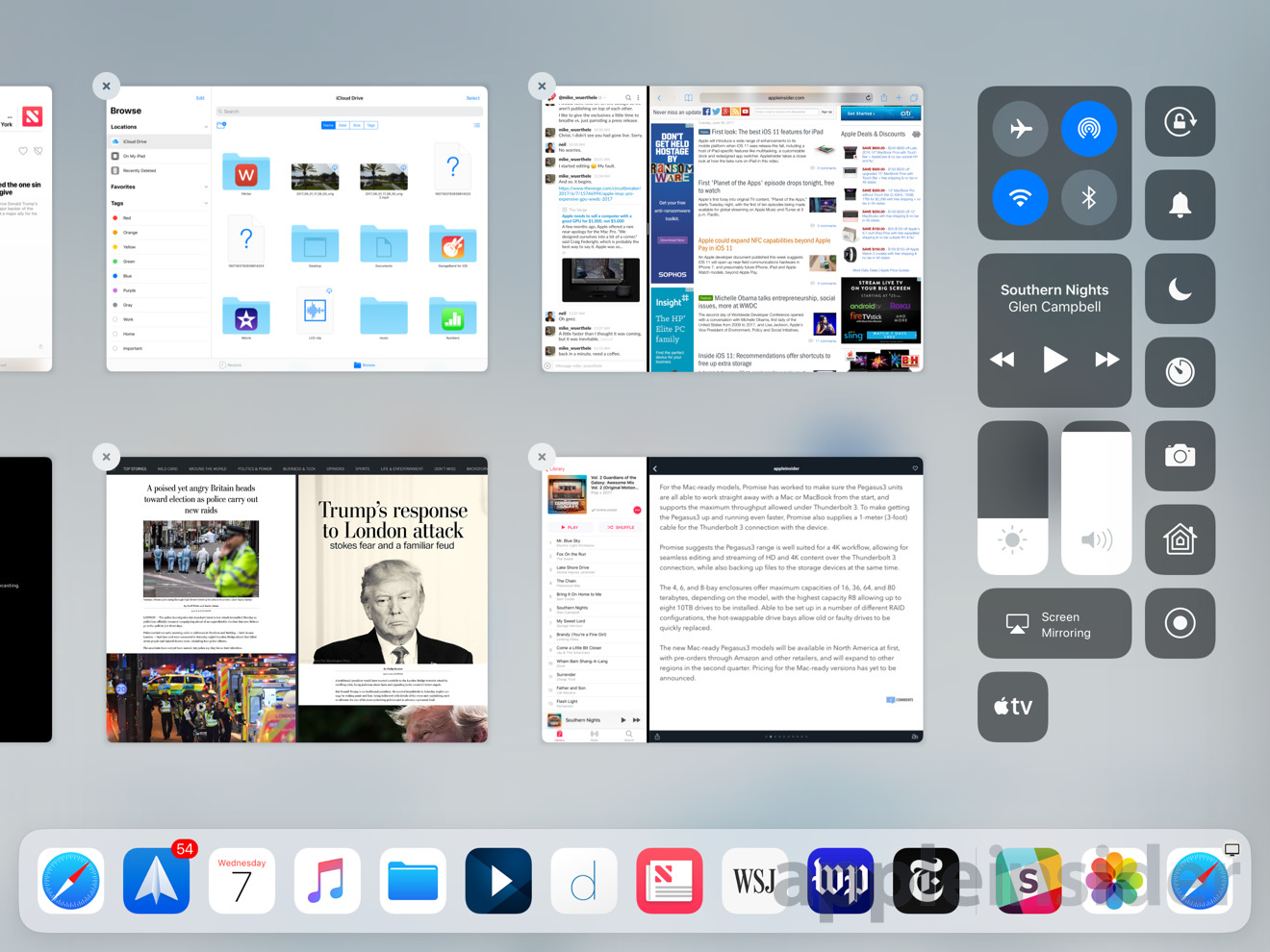 Adding and removing items from Control Center is accomplished through the iOS Settings app, where "Control Center" can be selected from the main list. Items included in Control Center are displayed at the top, and tapping and dragging the three lines to the right of each allows users to easily reorder them.
Each included item features a red icon to the left that can be tapped to bring up a "Remove" option. Below, under "More Controls," additional items are presented with green icons to the left, and tapping one instantly adds it to the "Include" list.
If all 18 items are added to Control Center, viewing them all actually requires scrolling. As before, Control Center can be dismissed by swiping down from the top of the display.
The full list of optional Control Center additions that can be chosen by the user are:
Accessibility Shortcuts
Alarm
Apple TV Remote
Calculator
Camera
Do Not Disturb While Driving
Flashlight
Guided Access
Home
Low Power Mode
Magnifier
Notes
Screen recording
Stopwatch
Text Size
Timer
Voice Memos
Wallet