Eero upgrades mesh wireless networking solution for better range, easier setup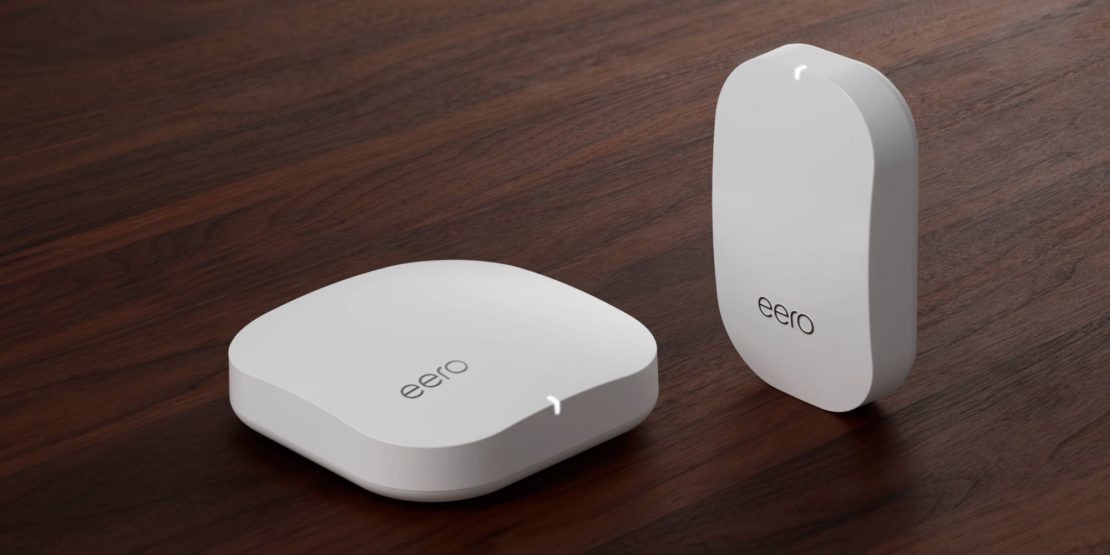 Mesh networking solution company Eero has updated its eponymous hardware to version two, and has added an extending Beacon and a subscription service to its lineup of products.
The eero second generation model has the same design and footprint of the first release. The revised edition has tri-band WiFi and two Ethernet ports, with the company claiming that it doubles the speed of its predecessor as a result.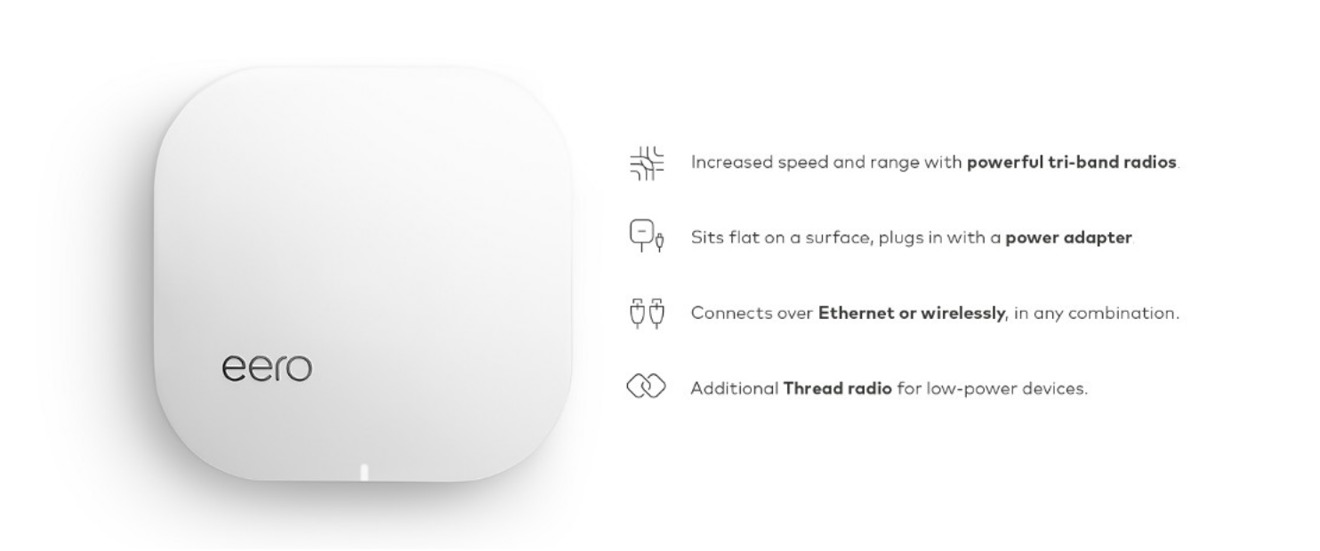 The new eero Beacon is half the size of the base device, and plugs directly into the wall similar to the original Airport Express. It is also equipped with a LED nightlight, coupled with an ambient light sensor and automatic dimmer.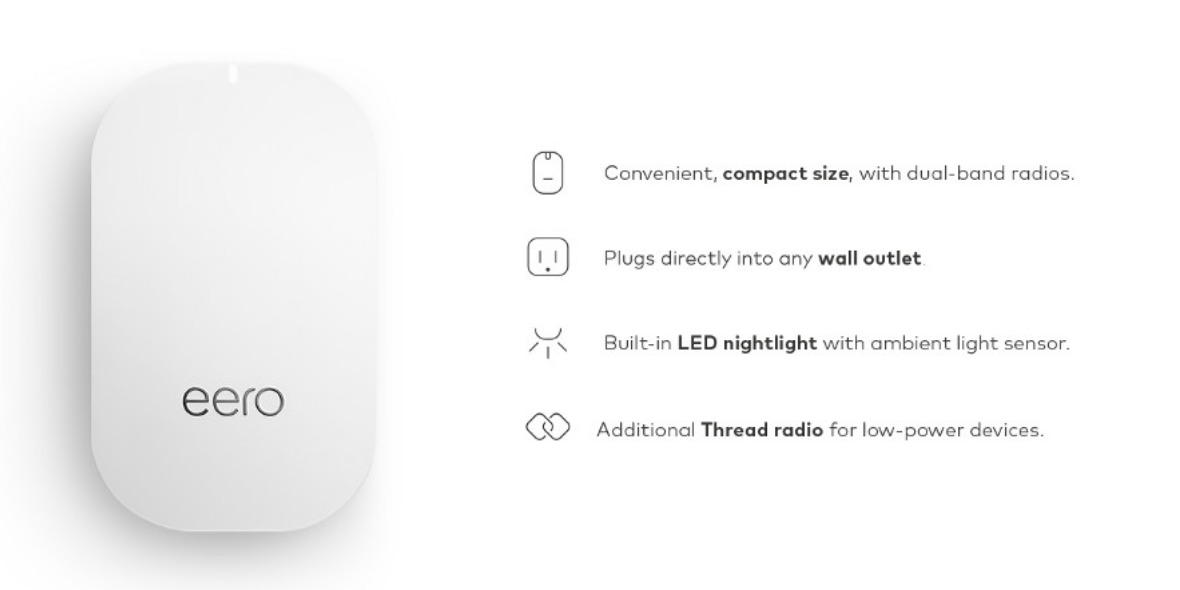 Both the second generation eero and beacon are backwards compatible to the original eero feature a Thread radio for "internet of things" devices, "intelligent backhaul" allowing the devices to switch to a eero-specific frequency in real-time for the backbone of the system, and easy setup an updated app.
The $9.99 per month eero Plus subscription service offers protection against phishing attacks, guards against accidentally accessing sites associated with harmful content, grants advanced parental controls, and gives users priority customer support with "limited or no wait" according to the company.
The second generation eero Home WiFi System, and eero Beacon are available for preorder, and is shipping in a few weeks.
One eero and one Beacon retail for $299, with a package adding another Beacon selling for $399. The Pro Wi-Fi System with three eeros sells for $499.
AppleInsider evaluated the original Eero system and found it an "easy solution with acceptable range and speeds."