Largan confirms it will ship facial recognition 3D sensors this year, in time for Apple's 'iPhone 8'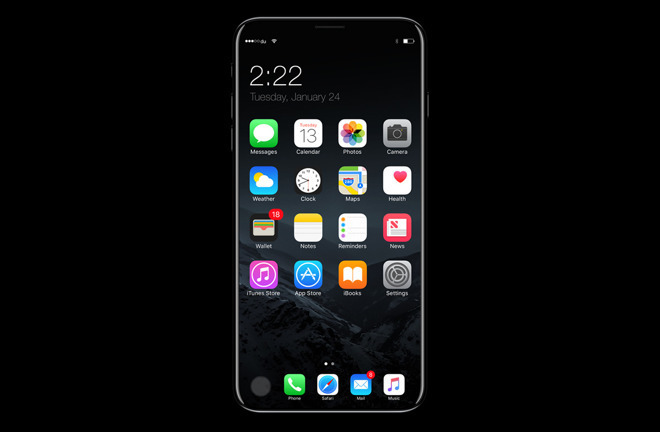 Though the company stopped short of saying who the components are for, Apple supplier Largan has affirmed that it will ship 3D sensors capable of scanning a user's face and unique iris, capabilities rumored to be a part of the anticipated "iPhone 8."
Largan's 3D sensing module for smartphones will ship in the second half of the year, CEO Adam Lin said in a press conference this week, according to Nikkei.
The report went further in citing Yuanta Investment Consulting analyst Jeff Pu, who believes that Apple will be the only smartphone maker to ship an iris scanner this year. Rumors have claimed Apple plans to include game changing facial recognition technology in this year's flagship iPhone, known colloquially as the "iPhone 8."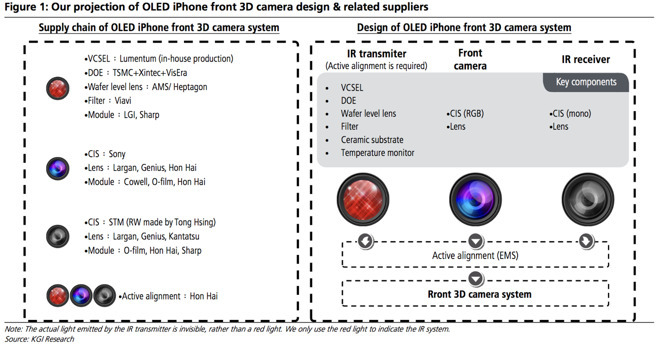 According to analyst Ming-Chi Kuo of KGI Securities, who has a strong track record in predicting Apple's future product plans, the so-called "iPhone 8" will include an infrared transmitting module and infrared receiving module with its forward facing FaceTime camera. According to Kuo, the new system will enable the camera to accomplish 3D sensing and modeling, as well as advanced biometric.
Notably, Kuo said he expects Largan to provide lenses for both the front camera and infrared receiver on the "iPhone 8," along with competing suppliers Foxconn, Genius, and Kantatsu. Together with image sensors from Sony, they are rumored to play a crucial role in Apple's new advanced front 3D camera system.
While Largan didn't mention Apple, the company did reveal it plans to nearly double its workforce in order to meet demand for products, adding some 4,500 employees and building a new $661 million facility in Taiwan.
Apple's "iPhone 8" is expected to include a customized 1.4-megapixel image sensor in the infrared receiving model that will detect changes in light signals. The system is believed to use technology that Apple acquired from its $345 million purchase of PrimeSense back in 2013.
Combined with facial recognition technology from Apple's acquisition of augmented reality firm Metaio in 2015, Apple's system is expected to be far beyond anything currently available on the market.
Beyond the front facing camera, Apple's so-called "iPhone 8" is expected to feature an edge-to-edge OLED display with glass back. It is expected that key components— including the Touch ID fingerprint sensor — could be embedded within the display.