First Taiwan Apple store to open on July 1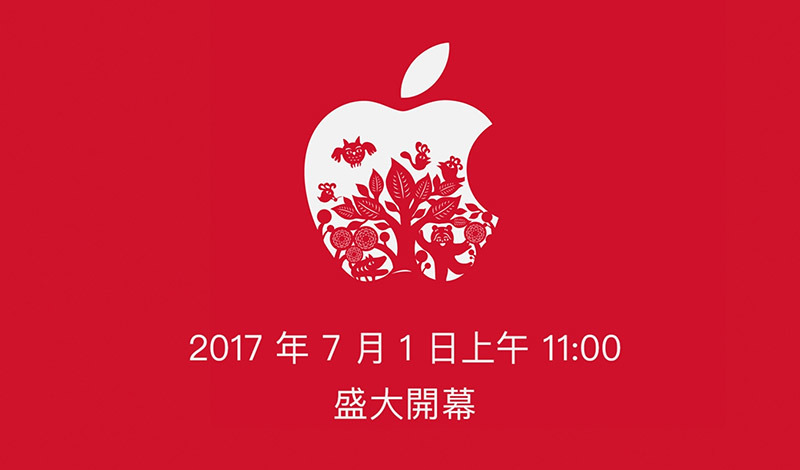 Apple on Wednesday officially announced a grand opening date for its first retail outlet in Taiwan, noting the Apple Taipei 101 outlet will open its doors to customers on Sat., July 1.
Revealed in an update to Apple's regional website, the grand opening celebration will kick off at 11 a.m. on the first floor of Taiwan's iconic Taipei 101 skyscraper.
To celebrate the opening Apple invited local paper cutting artist Yang Shiyi to create a large mural that now adorns protective boards covering the store's windows. Shiyi's design integrates a series of trees and woodland creatures, some of which are using Apple products, in a wistful scene meant to invite customers in to the store.
Though protective barriers have yet to be removed, Apple Taipei 101 is expected to feature all the trappings of a large mall location including a Genius Bar, accessories "Avenue," wooden display tables, a large central television screen and space for workshops. Taiwan will also get access to Today at Apple retail sessions designed to help new and existing users take better advantage of their equipment. The initiative involves lessons led by "creative pros" who teach customers about music, photography, drawing and other disciplines.
Apple Taipei 101 is already accepting reservations for the first Today at Apple sessions through its website, where customers can also sign up for Genius Bar appointments.
Normal operating hours for Apple Taipei 101 are Sunday through Thursday from 11 a.m. to 9:30 p.m., and Friday and Saturday from 11 a.m. to 10 p.m.