PayPal added as iPhone payment source internationally for App Store, Apple Music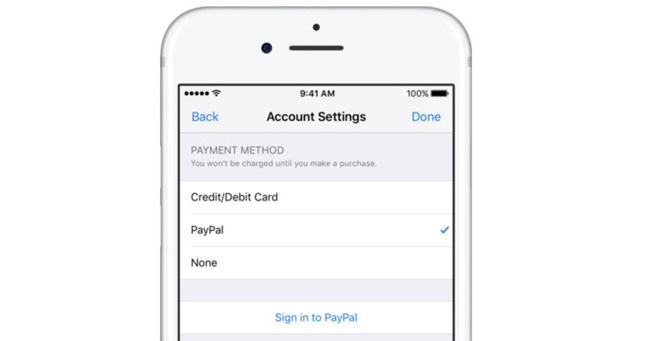 AppleInsider may earn an affiliate commission on purchases made through links on our site.
Apple is adding PayPal as an option to fund Apple services accounts in Canada, Germany, Mexico, the Netherlands, and the UK, including purchases from the iTunes Music Store, subscriptions to Apple Music, and buys from the App Stores.
PayPal announced the addition in select countries on Tuesday, and will continue the deployment to users inside the United States to users that don't currently have the option. It is not clear why the announcement says that PayPal will expand the service to U.S. users, as it has been available and in use for some time for users prior to this announcement, including a device examined by AppleInsider.
The payment method can be used for purchases of apps, music, movies, TV shows, and books, as well asApple Music subscriptionsand iCloud storage. Other countries and expansion in the U.S. will happen soon, according to PayPal.
AppleInsider has reached out to Apple and PayPal for clarification of details surrounding the expansion to the U.S.