Dwayne 'The Rock' Johnson promotes Apple team-up on 'Rock X Siri: Dominate the Day' YouTube flick [u: now available]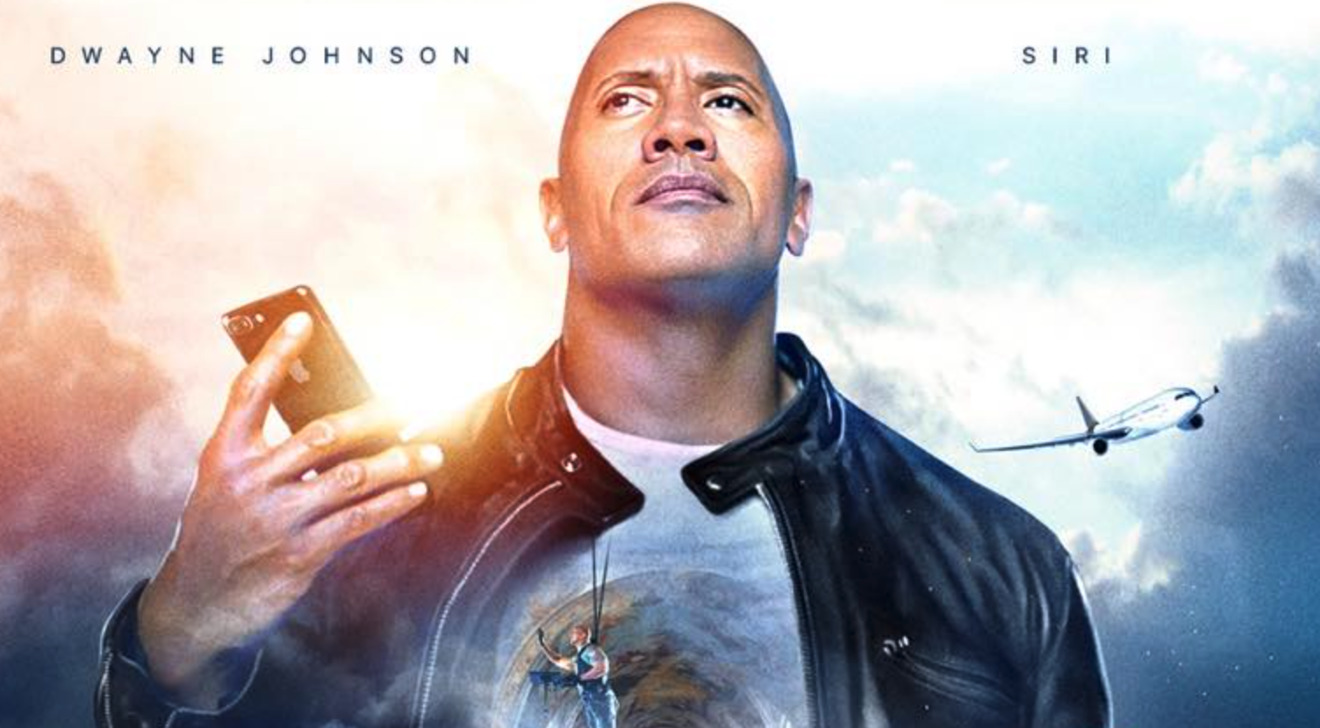 Dwayne "The Rock" Johnson has declared that he has partnered with Apple to develope The "Rock X Siri: Dominate the Day" — a film that will debut on YouTube on July 24.
Update: The short film, which amounts to a long commercial showing off Siri's capabilities, is now live.
Very little is known about the movie, other than what Johnson himself said about it in a Tweet.
Our movie debuts TOMORROW:
I partnered with #Apple to make the BIGGEST, COOLEST, CRAZIEST, DOPEST, MOST OVER THE TOP, FUNNEST (is that even a word?) movie ever.
And I have the greatest co-star of all time - #SIRI.
I make movies for the world to enjoy and we also made this one to motivate you to get out there and get the job done.
I want you to watch it, have fun with it and then go LIVE IT.