Apogee adds direct monitoring support for its Ensemble Thunderbolt and Element hardware to Apple Logic Pro X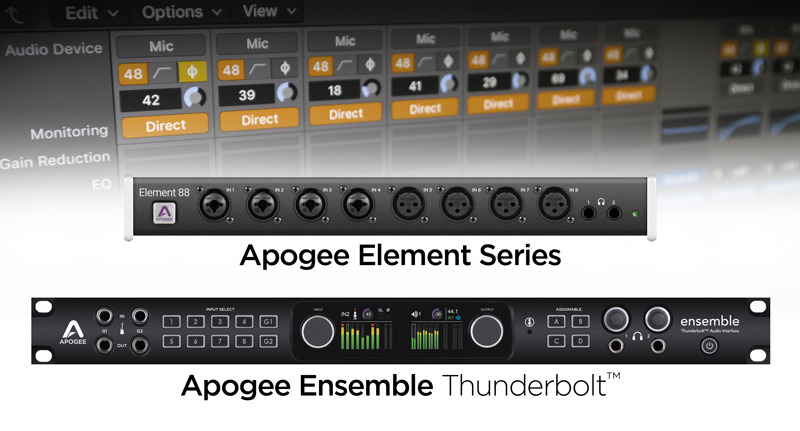 Audio equipment manufacturer Apogee has updated its Apogee Ensemble Thunderbolt and Element series audio interface software with Direct Monitoring support, allowing for latency-free recording and monitoring without additional hardware in Logic Pro X.
The new feature makes it possible to end input delays for the performer without having to constantly change audio monitoring preferences and interact with a separate low latency monitoring mixer. Pressing the new "Direct" button causes the monitoring signal to come directly from the hardware input, bypassing any I/O buffer or plug-in induced latency.
The newly-implemented Direct button is found in Logic's Channel Strip Audio Device Controls, where Apogee hardware input parameters including mic pre gain, input type selection and others are currently found. The simplified user experience allows customers working with Apogee hardware and Logic Pro X to focus on a single session window when recording.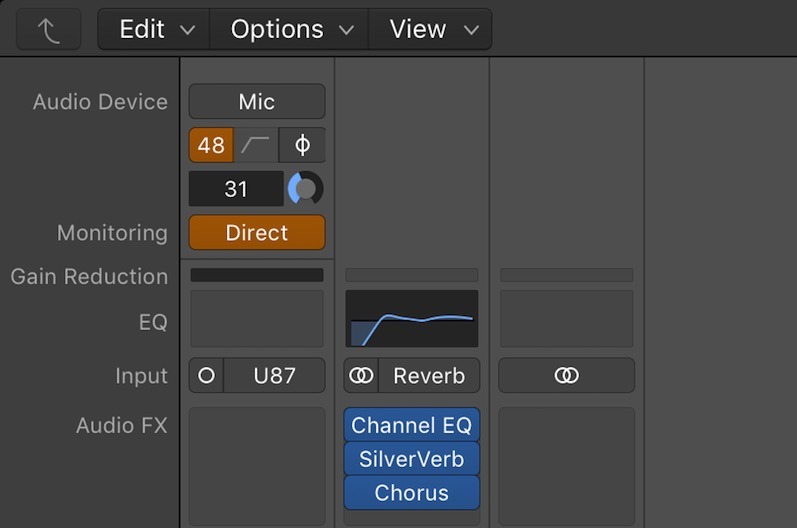 The functionality requires Logic Pro X version 10.3.2, and Apogee Control Software update version 2.0. Product registration is required for Apogee Control Software update.