Apple granted permission to renovate DC's Carnegie Library with 63,000 square foot store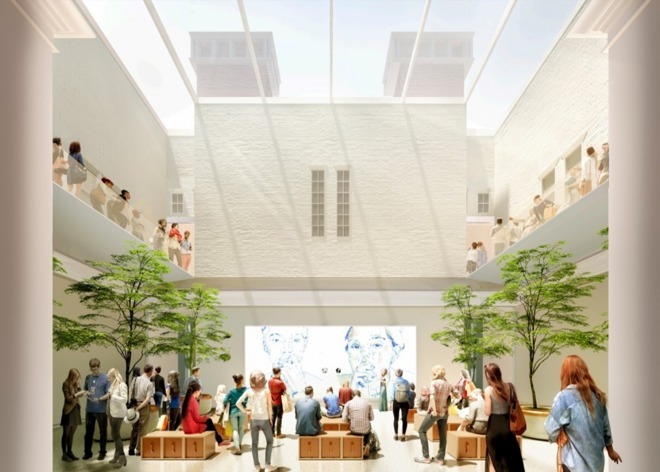 Apple has been given the go-ahead to renovate the Carnegie Library in Washington D.C by the controlling group, and given the go-ahead to build a 63,000 square foot flagship retail location in the space.
On Thursday afternoon the official convention and sports authority for the District of Columbia, Events DC, announced that its Board of Directors and Apple have finalized terms of the renovation of the Carnegie Library, and renovations can begin.
"The partnership between Events DC and Apple demonstrates an innovative approach to preserving the historic character of our world-renowned Carnegie Library while creating a cultural experience that welcomes residents from across the District of Columbia and visitors around the world," said Mayor Muriel Bowser. "We look forward to the Carnegie Library re-opening its doors as a destination in DC's Other Mall - our thriving retail center in the central business district."
Apple is planning on more than just an interior renovation for retail. The company will outfit the location in accordance with Apple retail head Angela Ahrendt's vision of retail, and will host free concerts, art exhibits, and educational workshops in the space. The library's book collection will be relocated, and the space will hold Apple's "Genius Grove." Reading rooms will become product demonstration areas.
"This is a way of creating a reason to come to the store, to touch and feel our products, but also to have an engaging experience with someone who is passionate about the same thing," said Apple Retail's Senior Design Director B.J. Seigel. "For us, it wasn't about coming in and leaving our mark. It was about bringing the history back out and respecting it."
There is no timetable for the debut of the location to the public at this time.
In 1999 Congress granted $2 million and a 99-year lease to the Historical Society to use the Carnegie Library at Mt. Vernon Square, located across the street from the Walter E. Washington Convention Center, as a history museum about Washington, DC.
Events D.C., Washington D.C.'s sports and convention authority proposed a 10-year lease, with two five-year extensions in December 2016. Apple will allegedly pay market rent, as well as a sum between $1 million and $2 million to Events D.C. to compensate for any losses related to the Apple shop being in the space, versus the prior use of it.
The space said to be attributed to Apple's lease measures around 63,000 square feet. For the design project it has reportedly tapped frequent collaborator Foster + Partners, aiming to replicate ideas used at other Apple stores in London and San Francisco.