Apple to be exclusive retailer of 'Red Raven' camera kit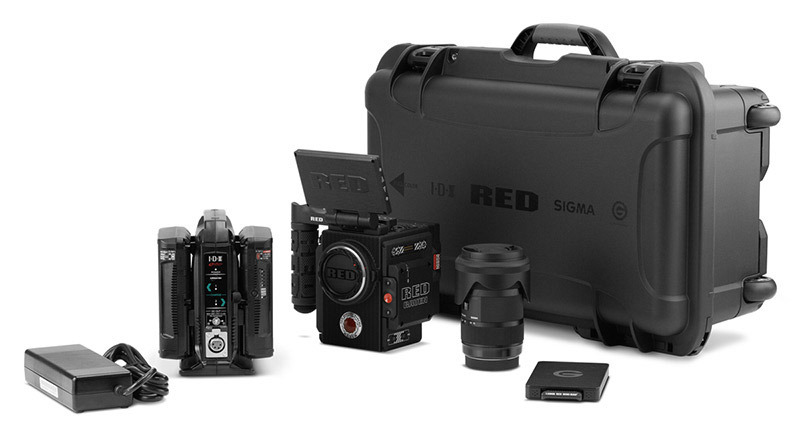 Professional digital cinema camera company Red Digital Cinema on Tuesday announced Apple will be the exclusive retailer of its $15,000 Red Raven kit, which includes the Raven camera body, Sigma lens, carrying case and more.
The first Red camera body, or "brain," to come in under $10,000, the Raven debuted in 2015 and shipped to preorder customers in 2016. Apple's kit marks a return to component bundling for Red,w which has in the past configured Raven for sale alongside a variety of high-end first- and third-party accessories.
Along with the camera brain itself, which features a 9.9 megapixel CMOS sensor capable of up to 120fps capture at 4.5K resolutions, the kit contains Red's DSMC2 4.7-inch Touch LCD monitor, DSMC2 Outrigger Handle, V-Lock I/O Expander and 120GB Mini-Mag SSD. Also included are two IDX DUO-C98 batteries with VL-2X charger, G-Technology ev Series Mini-Mag Reader, Sigma 18-35mm F1.8 DC HSM lens and custom Nanuk carrying case.
Apple's contribution to the set is a redemption code for Final Cut Pro X.
Like Red's more expensive offerings, Raven boasts a highly modular design, allowing filmmakers to mix and match lenses, storage, controls, inputs and more while maintaining high quality output. With a Red Dragon sensor and onboard processor, the brain is capable of shooting HDR out of the box and can simultaneously record in REDCODE RAW and Apple ProRes.
Raven's lightweight 3.5-pound body is ideal for handheld or gimbal shooting and can be mounted on larger drones.
Apple updated its online store with a dedicated page for the Red Raven kit, showing a purchase price of $14,999.95. A special promotional video shot entirely using Raven hardware is embedded on both Apple's product page and Red's website.