Viral YouTube video of plane-to-plane AirDrop bogus, deleted by author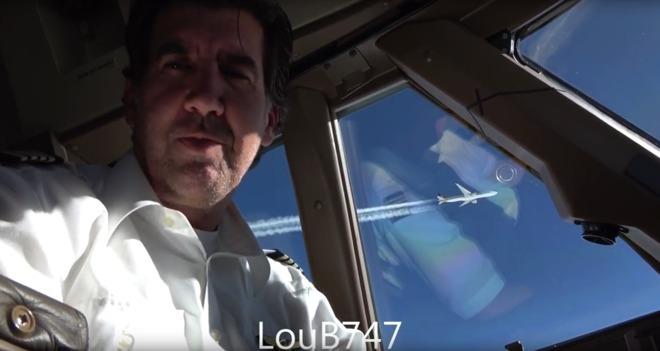 A viral video allegedly depicting a pilot sending a photo of another plane a long-distance AirDrop has been refuted by the recipient's airline, and has been deleted.
Frequent YouTube poster LouB747 posted the video on Aug. 3. The video depicted him in the pilot seat communicating from 35,000 feet, with the other Singapore Airlines plane at 36,000 feet in close proximity.
The Singapore Airlines pilot denied that the AirDrop happened, though.
"Our pilot was only replying in jest to the radio message from the captain of the other flight," the airline told IBTimes UK. "Photos were exchanged by email later, however."
The video has since been deleted by the author.
AppleInsider noted that the video couldn't be authenticated on Friday, but confirmed the possibility of it with a naval aviator.