Apple, Aetna, major hospital chains allegedly teaming up for customer discounts on Apple Watch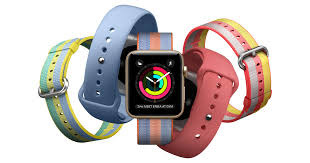 AppleInsider is supported by its audience and may earn commission as an Amazon Associate and affiliate partner on qualifying purchases. These affiliate partnerships do not influence our editorial content.
Apple reportedly held a number of discussions with Aetna in the beginning of August to see how to best bring the Apple Watch to the 23 million customers of the insurer.
The meetings were first noted by CNBC on Monday afternoon, and took place in Southern California on Aug. 10 and 11. Attendees reportedly included Apple and Aetna executives, as well as assorted chief medical information officers from large hospital chains across the country.
The conversations were said to be led by Apple's special projects and health head Myoung Cha. Aetna is seeking the technology to increase customer interest in improved lifestyles, and better diet tracking, according to sources familiar with the conversations.
Another source associated with the discussions told CNBC that Aetna was looking to roll out a program in early 2018.
Apple and Aetna declined to comment, but a source within Apple not authorized to speak on behalf of the company has confirmed that the meetings took place — but did not comment on the report that discounts for the Apple Watch were on the table.
AppleInsider has reached out to several large hospital chains for comment or elaboration on the report, and has not as of yet received a response.
The discussions are not the first ones that Apple and Aetna have participated in. In September 2016, Aetna announced that it would be giving its 50,000 employees Apple Watches for free. At the same time, it extended discounts on the wearable to some customers — and this discussion appears to be an extension of that program.