Apple disables Apple Pay for websites selling white supremacist goods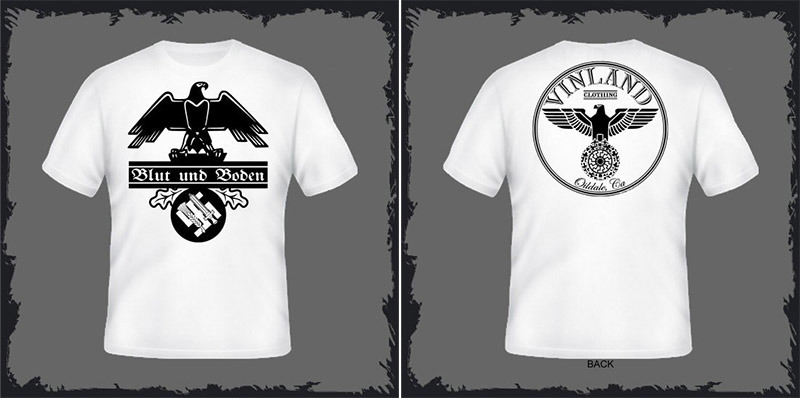 AppleInsider is supported by its audience and may earn commission as an Amazon Associate and affiliate partner on qualifying purchases. These affiliate partnerships do not influence our editorial content.
Following recent events in Charlottesville, Va., Apple has disabled Apple Pay support for a number of websites selling apparel and other paraphernalia emblazoned with Nazi symbols and white nationalist imagery.
The tech giant on Wednesday confirmed to BuzzFeed News that Apple Pay is no longer supported on a few e-commerce sites dealing in white supremacist goods, including AmericanVikings.com and VinlandClothing.com.
While Apple did not provide comment on the matter, a spokesperson pointed to Apple Pay's guidelines, which forbids incorporation on any site that "promotes hate, violence, or intolerance based on race, age, gender, gender identity, ethnicity, religion, or sexual orientation."
AmericanVikings.com offers a range of graphic T-shirts and other apparel, some of which promotes white nationalist sentiment, while VinlandClothing.com prints familiar Nazi iconography on similar wares. American Vikings also markets a bumper sticker depicting a car mowing down stick figure demonstrators, an apparent nod to recent events in Charlottesville.
The owner of AmericanVikings.com, Brien James, told the publication he was unaware his site had at one time accepted Apple Pay.
"I don't know the legalities of free speech on a website or if you own a hosting company but if you run a business you have a right to decide who or not you do business with," James said. "If they don't like me, they don't have to do business with me."
Over the weekend, demonstrators from "Unite the Right," as well as other groups, gathered to protest the removal of a statue of Confederate General Robert E. Lee. Protestors and counter protestors clashed, sometimes violently, over the course of two days. Virginia Gov. Terry McAuliffe declared a state of emergency on Saturday shortly before a car allegedly driven by a white supremacist rammed into a crowd of counter protestors, killing one woman.
Apple's decision follows moves by PayPal to restrict payments from web entities run by hate groups in violation of its own acceptable use policies.
Though Apple has yet to release an official statement on the matter, CEO Tim Cook took to Twitter on Monday to voice his thoughts on Charlottesville.
"We've seen the terror of white supremacy & racist violence before," Cook said. "It's a moral issue - an affront to America. We must all stand against it."
Editor's note: Due to its political nature, comments for this article have been disabled.