Apple shares 'Carpool Karaoke' ads featuring Ariana Grande, Seth MacFarlane, 'Game of Thrones' stars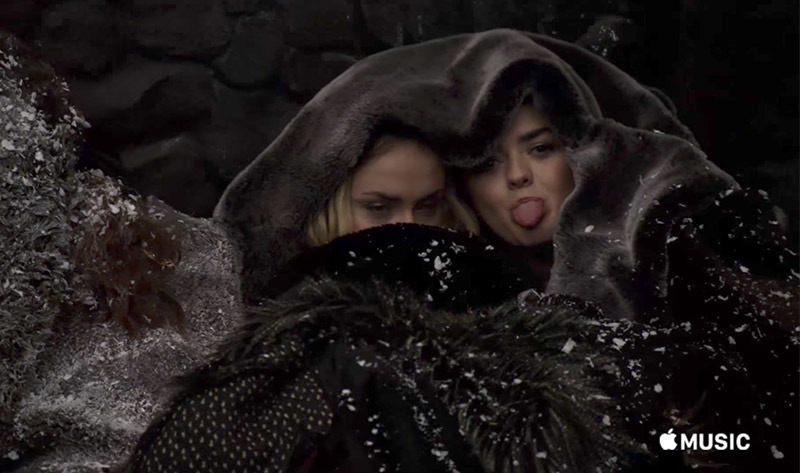 After last week's "Carpool Karaoke" debut, Apple on Tuesday posted two new teasers for upcoming episodes featuring Ariana Grande and Seth MacFarlane, and "Game of Thrones" stars Maisie Williams and Sophie Turner.
The pair of ads published to Apple's official YouTube channel tease upcoming episodes of "Karaoke," which launched last Tuesday with a premiere starring Will Smith and show creator James Corden.
In a first ad, Williams and Turner are seen performing vehicular singing sessions to songs like Justin Bieber's "Sorry" and Miley Cyrus' "Wrecking Ball." Incidentally, Cyrus and her family are set to star in their own "Karaoke" episode to be released in the coming weeks.
The "Thrones" stars also take a trip to what appears to be HBO: The Escape. An attraction at this year's SXSW festival, HBO's installation was an escape-the-room experience based around the network's shows, including "Veep" and "Silicon Valley."
At one point, Williams and Turner take position as dummies in the "Game of Thrones" section, popping out of dirty rags to surprise passersby. Similar out-of-the-car adventures were teased in past previews, and are in part what sets Apple Music's version apart from the original "Karaoke" sketch as seen on "The Late Late Show with James Corden."
The second commercial features Ariana Grande and Seth MacFarlane, who are shown traveling around Los Angeles singing show tunes like "Suddenly, Seymour" from "Little Shop of Horrors" and "Loathing" from "Wicked."
Apple has a slate of 16 "Karaoke" episodes primed to debut on Apple Music. A laundry list of celebrities are attached to the project, including Metallica, Shaquille O'Neal, John Legend, John Cena, Queen Latifah, Jada Pinkett-Smith, Joe Jonas, Ice Cube and more.