Apple silently kills off some colors for iPhone, iPad & Apple Watch accessories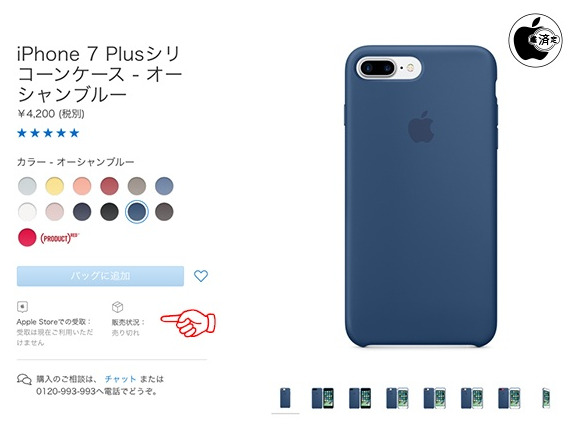 A variety of colors for official Apple accessories are reportedly vanishing from the company's online and retail stores, suggesting that it's phasing out some options, and/or allowing stocks to deplete before new devices arrive this fall.
In Japan, nine iPhone 7 cases, 18 iPad cases, and 13 iPad Smart Covers have disappeared, Macotakara said on Friday. Also gone are a number of Apple Watch options, include 12 sport bands, seven nylon bands, and some Nike and Hermes accessories.
The situation is less severe in countries like the U.S. and the U.K., but may still be indicative of a global trend.
Apple often scales back the color options for older accessories as new devices launch, choosing to shift focus. It's also possible however that some colors won't return in a new form if Apple considers them unprofitable.
Apple released updated iPads earlier this year, and indeed some of the accessories gone in Japan were for the 9.7-inch iPad Pro and iPad mini 4. Three of them, however, were Smart Covers for this year's 10.5-inch Pro.