Epic Games head Tim Sweeney bemoans iOS App Store's leeching of developer profits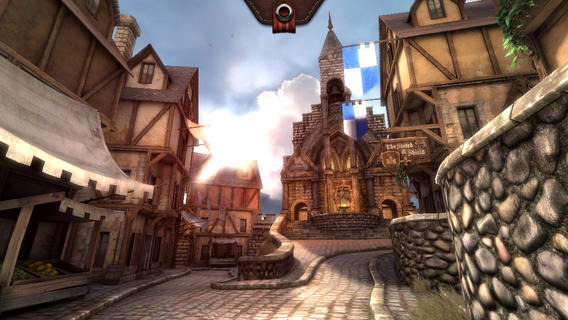 App developers are losing too much money from the cut of app revenues taken by app stores operated by Apple and other companies, according to Tim Sweeney, CEO of Epic Games, declaring the iOS App Store's high charge "a parasitic loss."
Addressing an audience of developers at Devcom in Cologne on Tuesday, Sweeney took time out from his keynote speech to talk about the business models of mobile gaming, reports GamesIndustry.biz. Sweeney suggested the current system in operation by the iOS App Store, Google Play, and others is "pretty unfair at the moment," insinuating Apple is earning too much compared to what it offers developers in terms of service.
"These app stores take 30 percent of your revenue for distribution," notes Sweeney. "That's strange because Mastercard, Visa, and other companies that handle transactions take 2 percent or three percent of the revenue."
Sweeney admits there are more costs to take into account, including content delivery and customer service, but still suggests it is difficult to believe these extra costs to consume more than 5 percent to 6 percent of revenue for their operation. "So they're pocketing a huge amount of profit from your order - and they aren't really doing much to help us anymore."
Reminiscing about the early years of the app economy where there were "just a few releases every week" and developers had a "pretty good chance" of topping the charts, Sweeney points out that the same charts are dominated by "a few games with $100 million marketing budgets," making it difficult for smaller developers to thrive.
Smaller developers are said to be put into the situation where they have to spend heavily on user acquisition through social networks and advertising, which Sweeney values at around $3 per installation for a free-to-play game.
"This is a market failure," added Sweeney. "Gamers really want to find great new games, developers want to reach gamers, and there's a lot of opportunity for discovery that isn't really working out in an effective way."
Sweeney concludes by telling developers not to accept it as the "status quo," that developers "should be angry about this," and they should "constantly be on the lookout for other solutions, and new ways to reach gamers."
The 30 percent charge has been attacked in the past as being too high, with Apple Music rival Spotify accusing Apple's policy of "causing grave harm to Spotify and its customers" in a 2016 complaint. To cover the fee without reducing subscription revenue, Spotify charges $12.99 per month for Spotify Premium in the App Store while charging $9.99 on its website, and has previously hinted to subscribers that paying directly to the company would save them money.
The iOS App Store has become a considerable driver for Apple's profits, forming part of the company's Services business alongside the Mac App Store, iTunes, iCloud, Apple Music, Apple Pay, and Apple Care. In the third fiscal quarter results, Apple's Services business totaled $7.27 billion in revenue, making it the equivalent size of a Fortune 100 company, though it is unknown how much of this is down to App Store revenues.
While Sweeney's Devcom comments may resonate with developers trying to earn a living from the App Store, it is worth noting that Epic Games takes a similar revenue cut from merchants providing assets to the Unreal Engine Marketplace. According to the marketplace frequently asked questions page, for every item sold in the online store, developers "receive 70 percent of the base price," with Epic taking its own 30 percent cut.