Hulu Live TV now available for streaming on Mac via web browser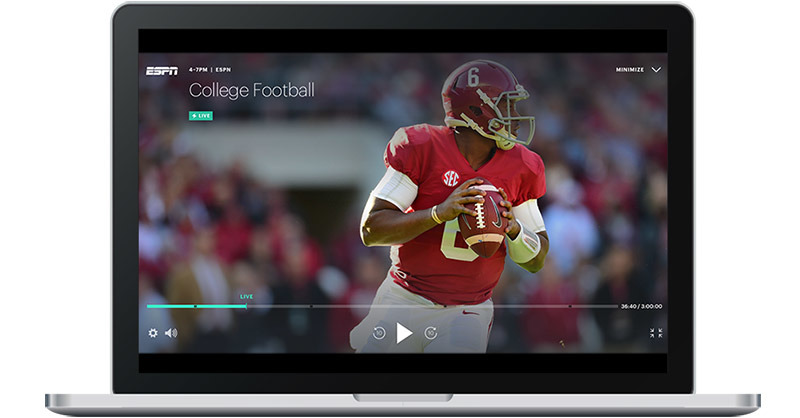 Hulu on Wednesday released a web version of its Live TV plan, granting Mac and PC users access to live TV streams previously constrained to set-top boxes and mobile apps.
Announced in a blog post, Hulu notes the new web service is a "basic version" of what the company plans to roll out over the next few months.
Hulu is considering all aspects in building a "finalized" web experience, including input options, keyboard interactions and responsive pages. The final product is expected to be completely different from the experience users see on set-top streamers and mobile devices.
While Hulu works toward that goal, it is offering early web access to live TV subscribers. Rolling out now, the browser version of Live TV lets viewers browse live content from more than 50 channels, check what shows are up next and search for specific content. Like its dedicated app counterparts, access to on-demand TV shows, movies, Hulu original content and premium add-ons like HBO, Cinemax and Showtime is included.
Customers can also open and watch multiple content streams in their browser. As an example, Hulu notes football season is coming up, meaning Mac and PC owners can tune in to games from ESPN, ESPN 2, ESPN U, SEC Network, Fox Sports 1, Fox Sports 2, CBS Sports Network, Big Ten Network or local ABC, CBS, Fox and NBC channels.
According to Hulu, web playback is available without a plugin or extension on Chrome, Safari, Firefox, Microsoft's Edge browser and Internet Explorer 11.
The release of Hulu Live TV for the web comes on the heels of news that the company will soon combine its two branded iOS apps, the main Hulu title and a separate Live TV app, into a single offering. The move will further integrate Live TV, which launched in May, with Hulu's standard on-demand catalog.