Watch: Free up iPhone and iPad storage with Offloading Unused Apps in iOS 11
By AppleInsider Staff
Tuesday, August 29, 2017, 11:51 am PT (02:51 pm ET)
Apple's iOS 11 is introducing a new feature that is capable of freeing up iPhone and iPad storage by deleting apps, but keeping your data & document files, and AppleInsider takes a look at the addition.



For reviews, news, tips, features and more, subscribe to AppleInsider on YouTube.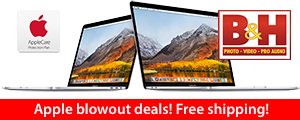 Lowest Prices Anywhere!