Leaked doc shows what is & isn't covered in Apple's iPhone warranty repairs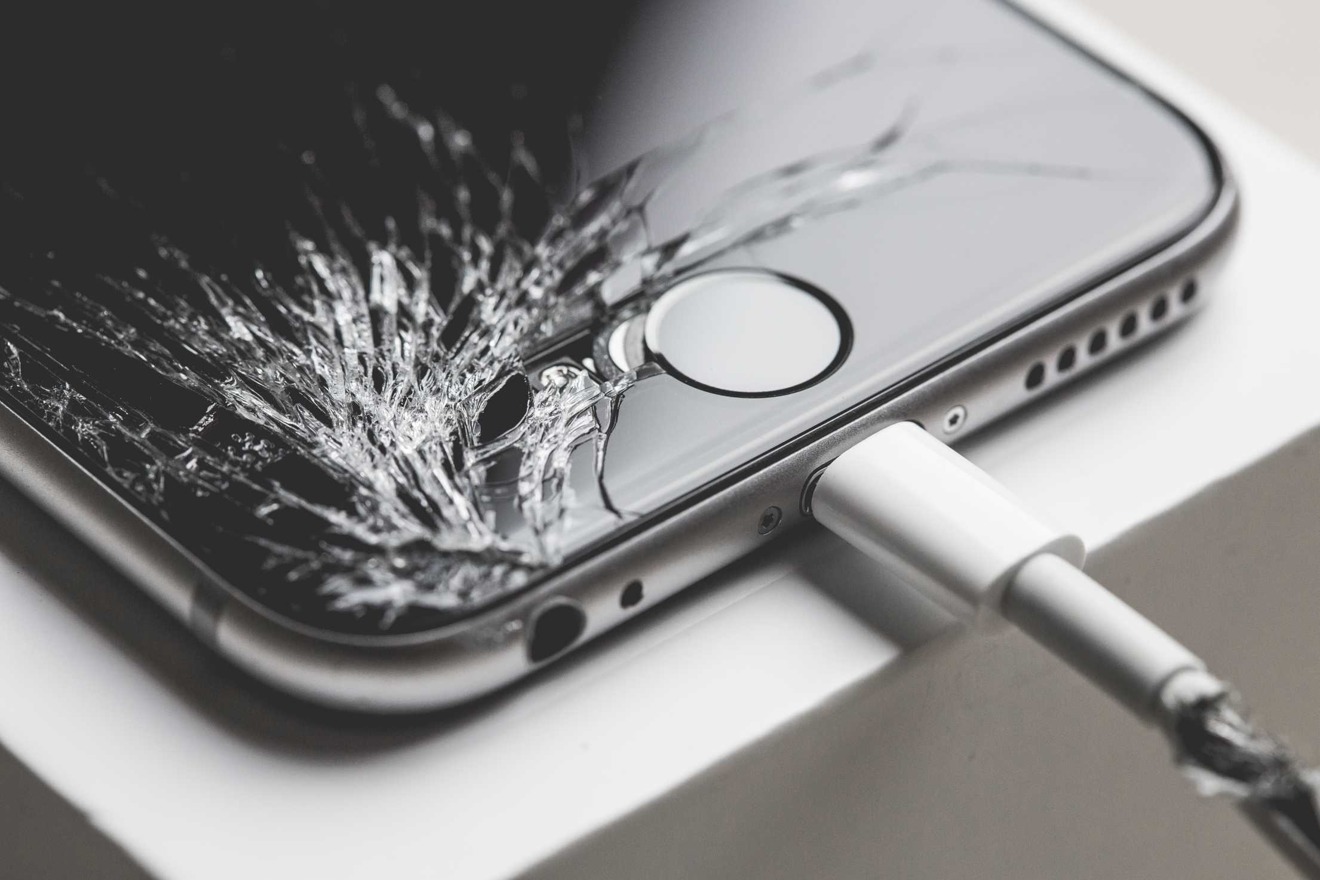 AppleInsider is supported by its audience and may earn commission as an Amazon Associate and affiliate partner on qualifying purchases. These affiliate partnerships do not influence our editorial content.
A copy of a "Visual/Mechanical Inspection Guide" has reportedly leaked online, giving a behind-the-scenes glimpse at what Apple will and won't cover under an iPhone's warranty.
A 22-page document dated March 3 recently appeared on Dropbox, Business Insider said on Friday. While the site didn't provide a link, it did offer a few screenshots, and commented that the "VMI" specifically addresses the iPhone 6, 6s, and 7 lines.
The only problems definitively covered by an Apple warranty include broken pixels, debris under the display glass, misaligned FaceTime camera foam, and/or a hairline crack on the front glass unaccompanied by any other cracks, the guide indicates. The last point is an improvement from 2014, when people were still expected to pay.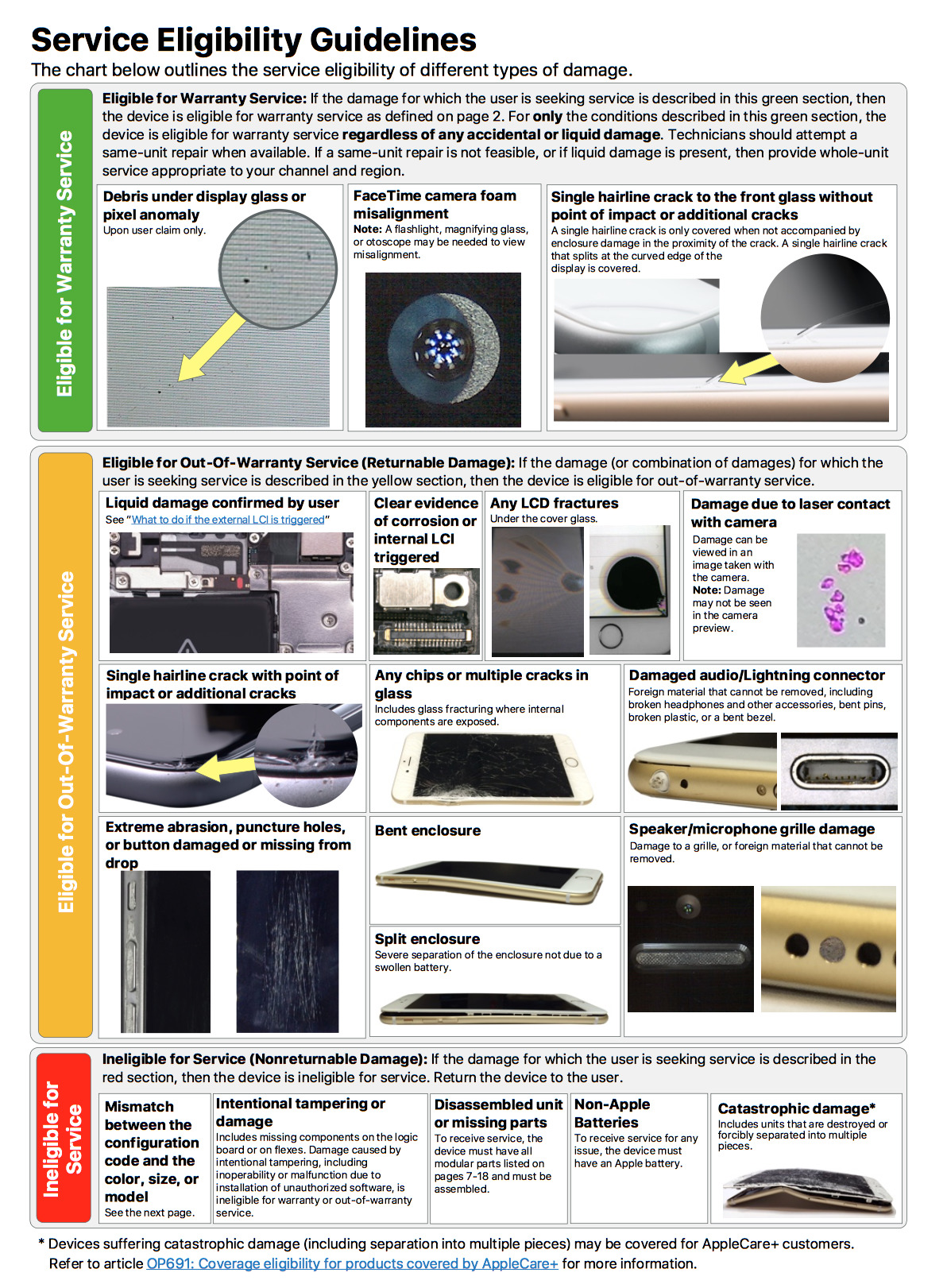 "We have one [VMIs] just like that for all of the products," one Apple retail technician explained to BI. "Used more for the physical inspection and how to determine cost for damage. That's basically half the training for iPhone techs."
Another, however, suggested that technicians "don't refer to it all that often" unless there's an "oddball issue."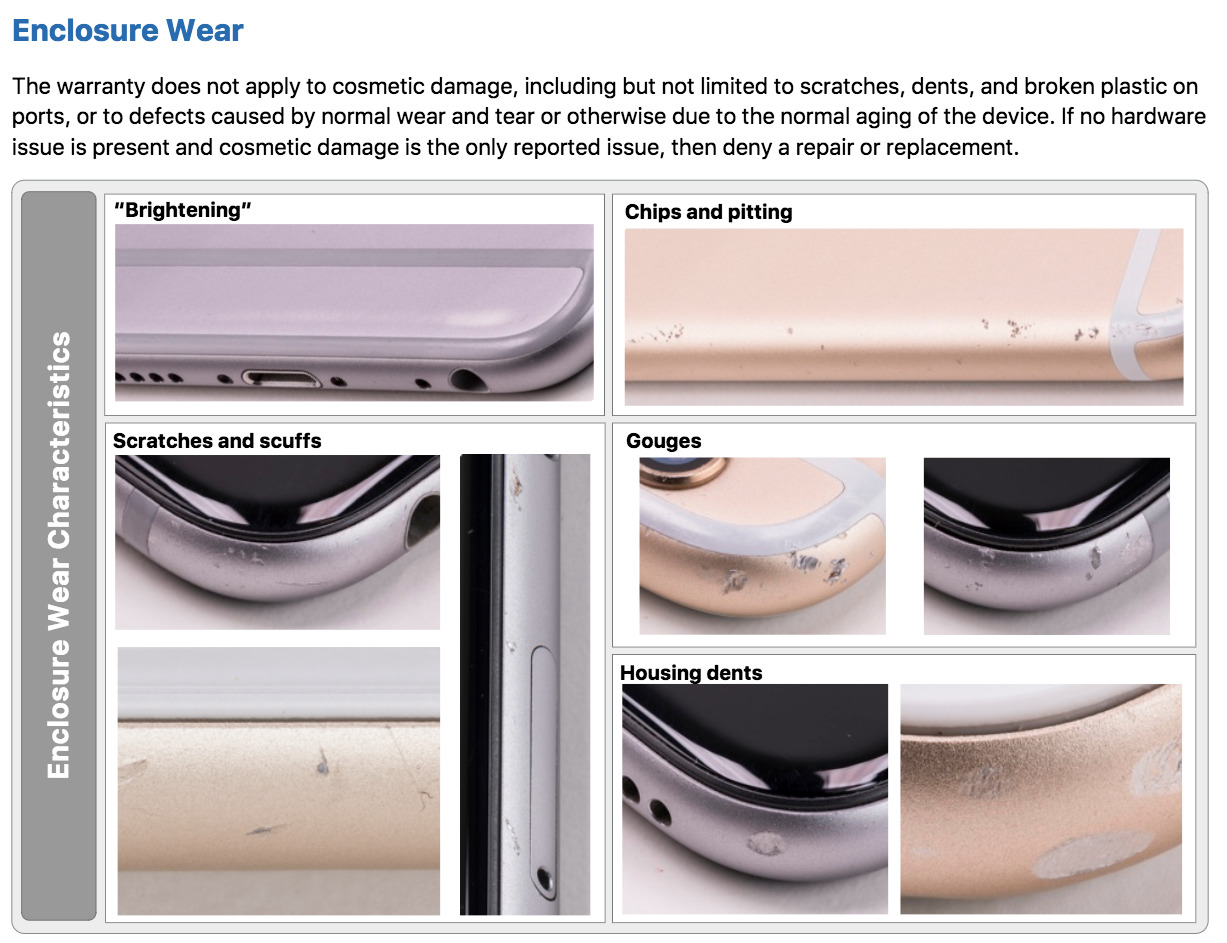 Apple's website says only that warranties won't cover "damage resulting from accident, disassembly, unauthorized service and unauthorized modifications," such as using an unofficial battery, or dropping a phone in a bathtub.
Technicians are expected to conduct inspections and ask several questions if they suspect liquid damage, the VMI explains, and may still grant warranty coverage when an external liquid indicator has been tripped but there are no other signs. There are further exceptions too, such as phones that are otherwise defective.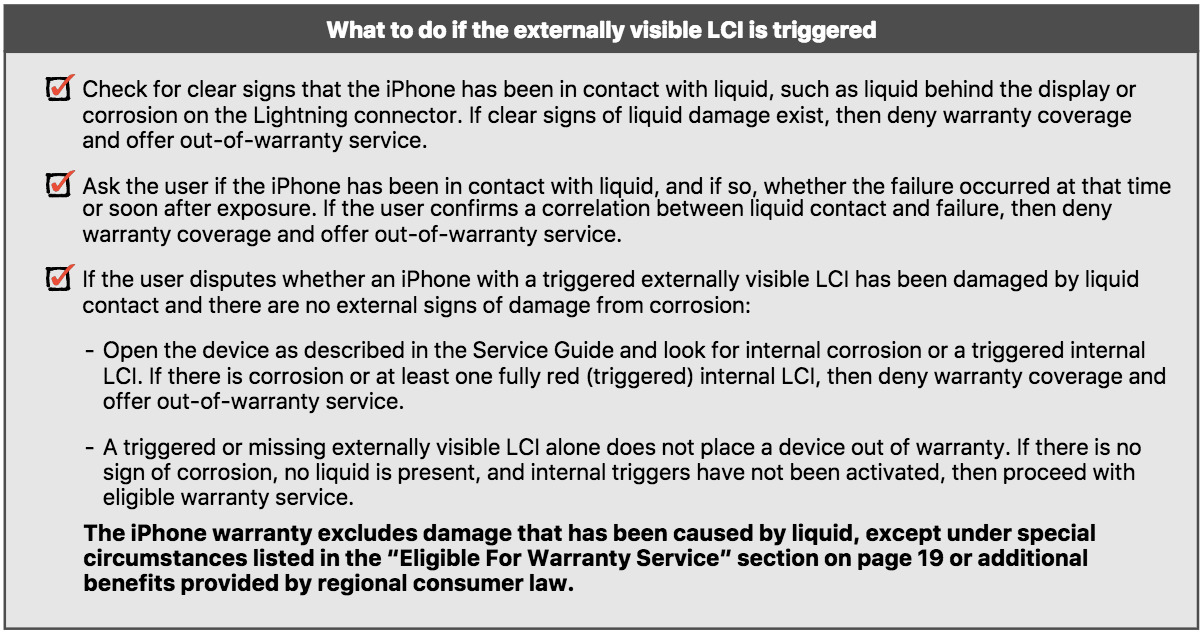 The VMI isn't the final word, one Apple retail worker commented.
"There are always those one-off issues that the phone is technically not covered under warranty but we swap the phone anyways under warranty," the person said.