Logitech's MX Ergo trackball provides ergonomics, multiple device control to Mac users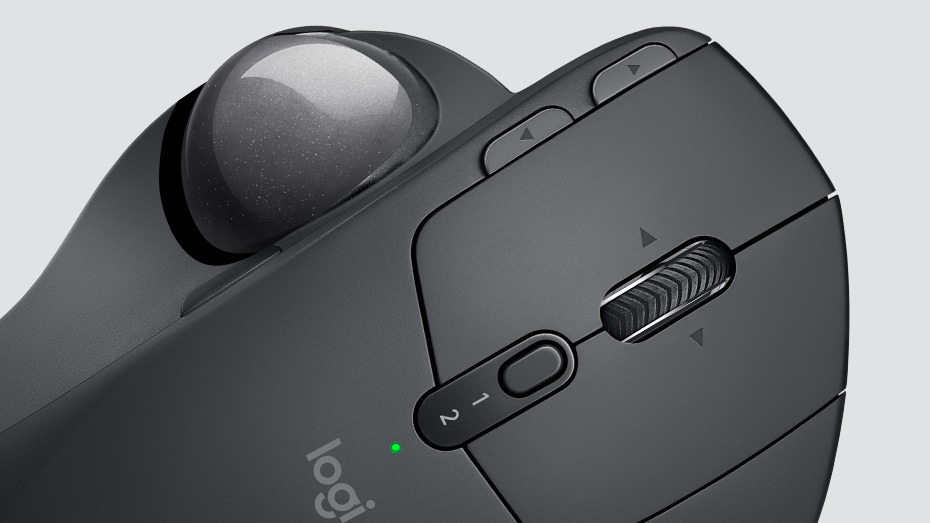 Logitech is revisiting ergonomics on the Mac, with the new MX Ergo wireless trackball, allowing users to customize angle for maximum comfort.
The MX Ergo is Logitech's first new trackball in nine years. Users can increase the angle on the MX Ergo up to 20 degrees from default to improve wrist posture. A sculpted shape of the device gives the user full palm and finger support, and a soft rubber helps with grip.
Logitech claims that the 500 mAh rechargeable battery in the unit lasts for up to four months on a full charge. A one-minute charge gives a "complete day of work," according to the company.
The MX Ergo is compatible with Logitech's Easy-Switch and Flow features through the Logitech Options software, allowing users to switch between multiple computers, including macOS, with one keyboard and/or mouse.
Tracking ranges between 320 dpi and 440 dpi. Eight buttons adorn the device, and are configurable in software.
Connectivity is provided by either Logitech's USB-A Unifying Receiver, or through Bluetooth. Minimum system requirements for either are macOS 10.12 or newer, or Windows 8 or newer for Bluetooth.
The Logitech MX Ergo is priced at $99.99 and expected to be available at Logitech.com and select retail stores throughout the U.S. in September. A MX Ergo Plus is expected at Best Buy, but no information regarding differences is available at this time.