Apple announces $399 Apple Watch Series 3 with cellular, letting you ditch your iPhone for data on the go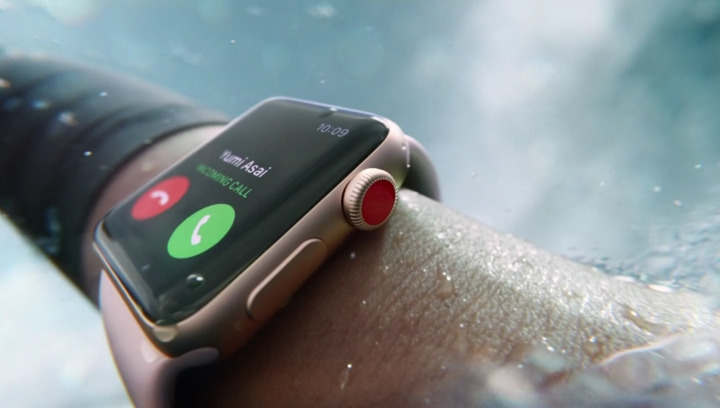 The new Apple Watch Series 3 will let users make phone calls, stream music, use Siri, get directions and much more without the need for an iPhone to be nearby. It launches on Sept. 22 with a starting price of $399 with integrated cellular radio.
Unveiled at a media presentation Tuesday at the Steve Jobs Theater in Cupertino, Calif., the Apple Watch Series 3 boasts a new dual-core processor with up to 70 percent more performance.
But the real stand-out feature is cellular connectivity, which will let users use features like Apple Music, Beats 1 radio, Find My Friends, Messages and more without an iPhone within range. It will also work with third-party apps like WeChat.
Apple said Apple Music support will arrive next month.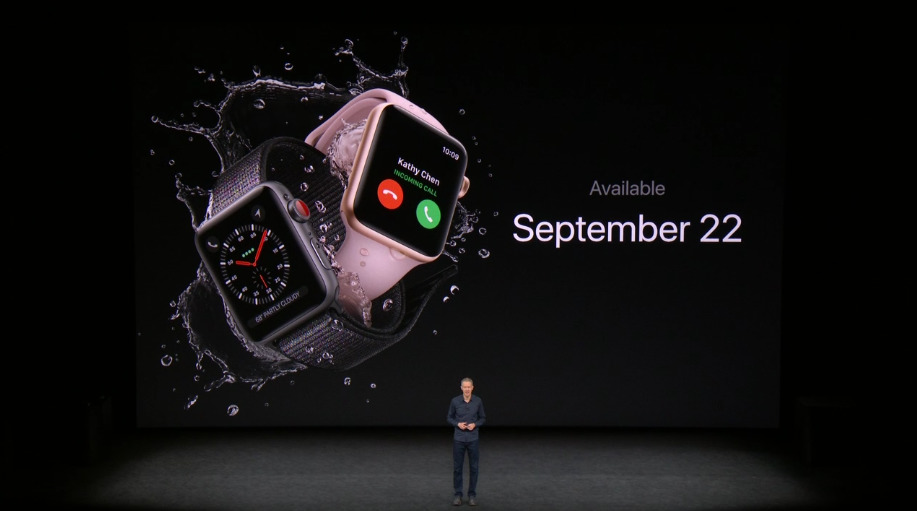 Apple executive Jeff Williams said adding cellular to the Apple Watch proved to be a huge challenge, particularly given the compact size of the wearable device.
"If you don't do it right, it gets so big it looks like a house arrest bracelet," Williams said.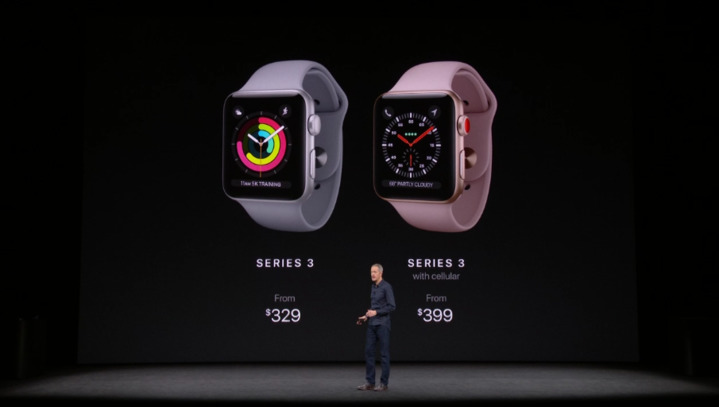 Rather than add an antenna, Apple turned the display itself into the antenna. The Apple Watch Series 3 also has an integrated e-SIM that is a fraction of the size of a regular SIM card.
The casing for Series 3 is the same size as Series 2, with the only difference being a back crystal that was extended 0.25 millimeters, or the equivalent of two sheets of paper.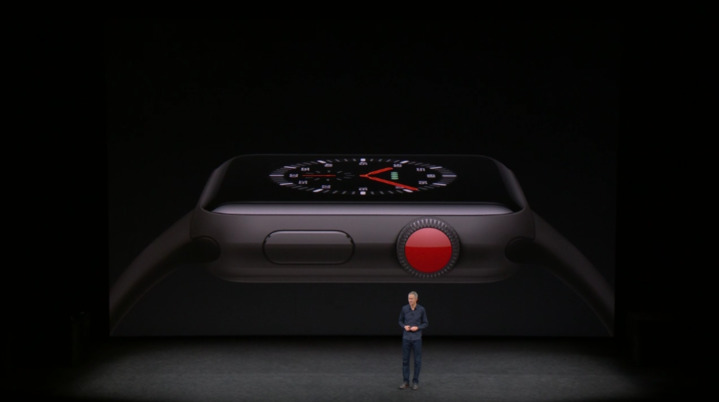 The new dual-core processor enables Siri to speak for the first time, so users don't need to look at the screen. And the W2 wireless chip adds 85 percent faster Wi-Fi while being 50 percent more power efficient.
The Series 3 also includes an altimeter, that tracks flights climbed and should improve apps that track skiing and snowboarding.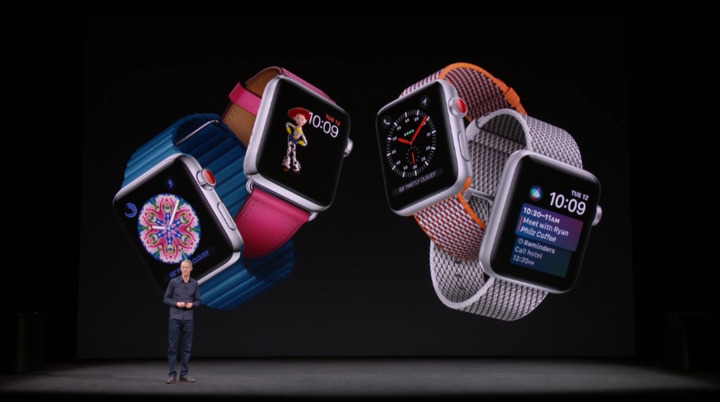 The Apple Watch with cellular starts at $399 for a 38-millimeter casing, while a 42-millimeter model with cellular is $429.
In the U.S., the cellular models will be compatible with AT&T, Verizon, Sprint and T-Mobile. Williams said carriers will offer special entry plans.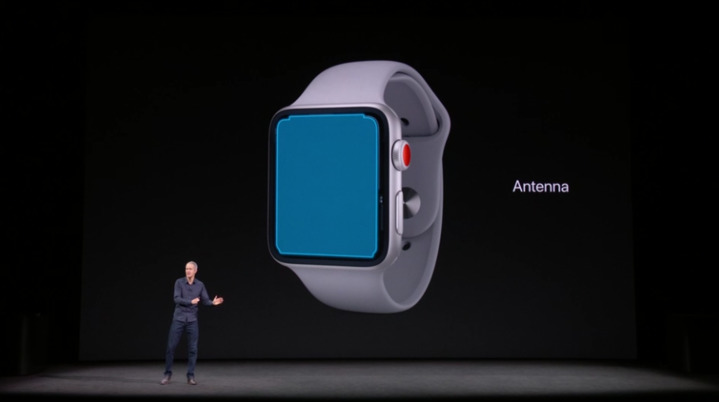 An Apple Watch Series 3 without cellular will also be offered starting at $329. And the Apple Watch Series 1 remains in the lineup, with the price dropped to $249.
Apple also has a new sport loop band coming, designed for an active lifestyle. And Nike+ has exclusive new colors with a new version of Nike+ Run Club app forthcoming.
For the ceramic Apple Watch Series 3, Apple is also introducing a new grey finish. Both white and gray come with pebble sport bands and are priced at $1,299.
Finally, there will also be new colors for bands, and new Hermes watch face styles and bands.
Preorders for the Apple Watch Series 3 begin on Sept. 15, and the product officially launches on Friday, Sept. 22.
The Apple Watch Series 3 ships with watchOS 4, which will also become available to all other Apple Watch owners on Sept. 19.