Apple not expected to debut wireless chargers alongside iPhone X, buyers to rely on third-party accessories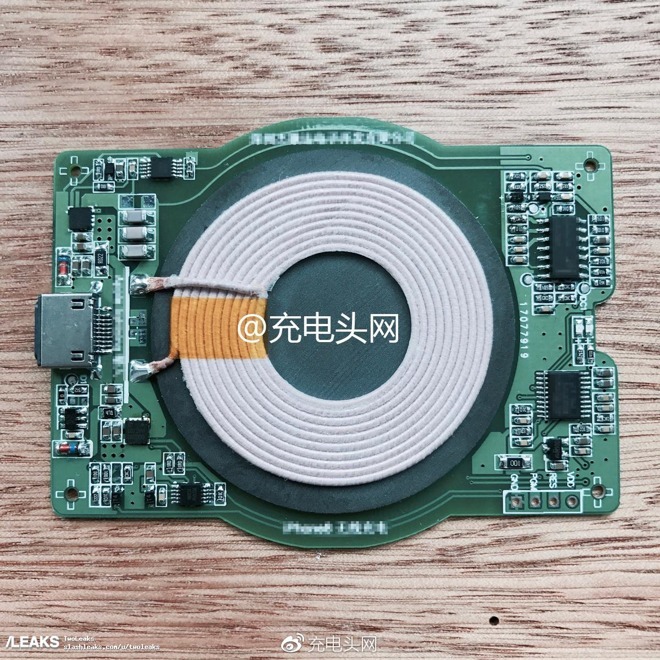 Though Apple is widely expected to introduce three new iPhone models with wireless charging capabilities at a special event on Tuesday, one industry insider believes the company will not debut its own charging accessory, leaving buyers to fend for themselves for the foreseeable future.
Well-connected KGI analyst Ming-Chi Kuo in a note to investors seen by AppleInsider says Apple suppliers have no definitive timetable set for mass production, as the company is awaiting "technological breakthroughs" in wireless charging systems.
Specifically, Apple is in a holding pattern as technology catches up to its internal requirements for wireless charger radio frequency specifications. Like other products designed and sold by the Cupertino tech giant, this year's iPhone is expected to conform to a set of stringent standards set forth in part by Apple's research and development and quality assurance teams.
While an Apple branded wireless charging accessory may not ship with iPhone, Kuo says the new iPhone models support the Wireless Power Consortium's Qi standard, meaning buyers can use WPC-compliant accessories to juice up their new handsets.
It can be speculated that Apple might partner with a third-party manufacturer to supply its customers with a sanctioned non-branded option in an arrangement similar to Logitech's 2016 Create keyboard, one of the first to take advantage of then-new iPad Pro Smart Connector technology. Whether such a partnership is primed for announcement tomorrow is unclear.
Last month, rumors from Apple's supply chain suggested wireless charging throughput for the new iPhone models — iPhone 8, iPhone 8 Plus and iPhone X — will top out at 7.5 watts. If true, Apple has seemingly elected to forego integration with the latest Qi 1.2 standard, which supports 15-watt fast charging on select inductive pads.
At the time, it was suggested that Apple might require third-party wireless charger manufacturers integrate a certified control chip, potentially under the "Made for iPhone" program.
Separately, the analyst notes Apple manufacturing partner Hon Hai, better known as Foxconn, will see its allotment of 5.5-inch LCD iPhone assembly orders rise significantly to 70 to 80 percent.
The strategic move is in response to a slow production ramp on the OLED iPhone, thought to be marketed as iPhone X. By taking over 5.5-inch LCD iPhone orders from Wistron, Foxconn will be able to best utilize its manfacturing capacity, Kuo said.