Apple Heart Study focusing on atrial fibrillation launching in 2017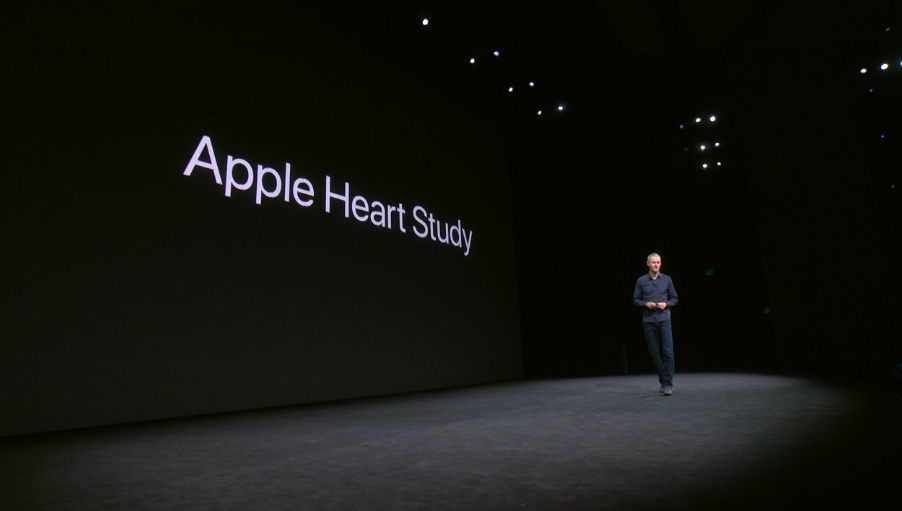 Apple in conjunction with Stanford Medicine is launching a new study on atrial fibrillation that aims to detect heart rate irregularities using a consumer-grade wearable device — Apple Watch.
The study was announced during Tuesday's event during the Apple Watch Series 3 announcement. Apple noted that it was working with the U.S. Food and Drug Administration on the process.
The Apple Watch is the most used heart rate monitor in the world, according to Apple. The install base of the device gives Apple and Stanford a large body of potential data points for the study.
Atrial fibrillation is a change in the normal rhythm of the heart characterized by irregular beat, which is generally imperceptible by the sufferer. The disease is associated with a significantly higher rate of heart failure, stroke, and is linked to dementia as well.
Between two and three percent of North Americans and Europeans are affected by the disease. Four percent of people between 60 and 70 are afflicted, with the number rising to 14 percent of those over 80 years of age.
Atrial fibrillation was responsible for 193,000 deaths in 2015.
No specific date for launch was revealed. The first phase of the study will be available to users on the App Store later in 2017.