How high dynamic range support enables richer colors on Apple TV 4K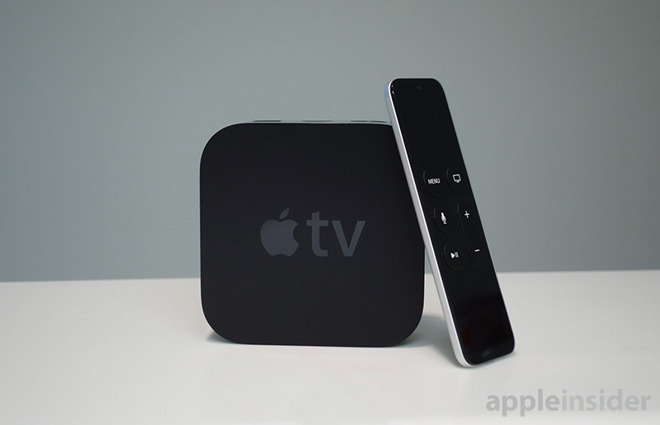 AppleInsider is supported by its audience and may earn commission as an Amazon Associate and affiliate partner on qualifying purchases. These affiliate partnerships do not influence our editorial content.
Apple has added high dynamic range, or HDR, to the new Apple TV 4K. AppleInsider explains what the term means as it pertains to 4K video, and how it applies to the new set-top box.
During the Sept. 12 release event, Apple unveiled the new Apple TV. Now called the Apple TV 4K, not only did the update bring a new processor and 4K support, but it also brought HDR to the table.
If you read no further, fearing a technical delve, a key takeaway is this: HDR in a photo is not the same as HDR in video. The two features share a common name, but do different things.
HDR in video
Resolution, meaning 720p, 1080p, and 4K, aren't the only measurements of video content.
Apple has been touting color accuracy for some time. It has also been focusing strongly of the contrast of its own devices as well — but it can't control this in televisions made by other manufacturers.
What it can do, is control what it outputs on the Apple TV. As implemented by Apple, HDR dramatically opens up both contrast and color accuracy to televisions that allow it.
The difference between sRGB in most televisions and DCI-P3 is hard to demonstrate on most monitors that don't support the larger color gamut. However, a standard representation exists depicting the limits of human vision, and the subset of color reproducible on a display can be outlined on that.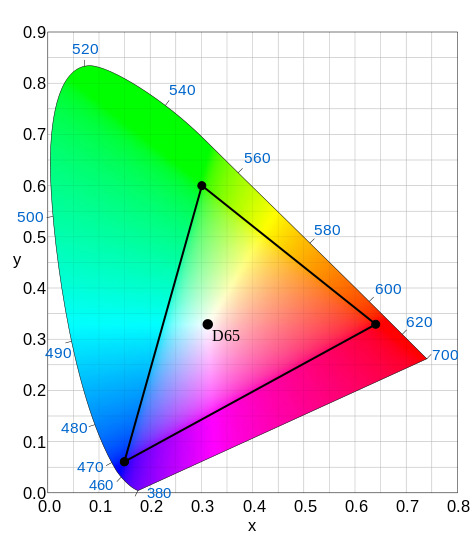 In the above image, the colored region represents the outer limits of perception in a human's color vision. The black triangle represents sRGB's limits of presentation.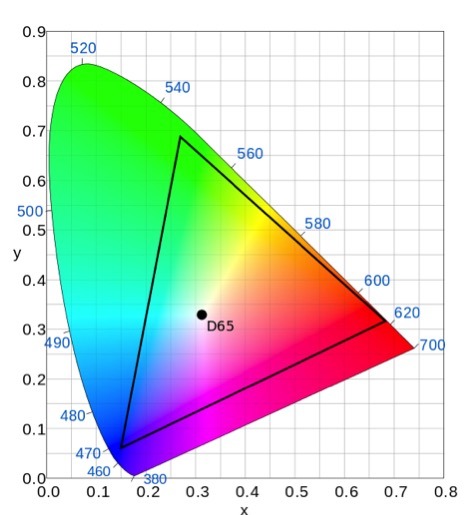 In contrast, the DCI-P3 standard, and Apple's Wide Color implementation in the iPhone 7 and later, has a larger area underneath the triangle, representing the greater array of displayable color possible.
Coupled with a wider color gamut implemented in the device, with HDR there are more colors available, plus the colors are brighter giving the picture reproduction closer to what the human eye can experience in total.
Practically, this means that a fall foliage photo will be more uniform, with less color banding and other digital approximation artifacts introduced into the picture when captured on devices all capable of the DCI-P3 color range. HDR throughout the entire delivery chain from provider to television can have whiter whites, blacker blacks, and more vivid colors with fine detail apparent.
Two out of three ain't bad
There are three divisions of HDR content: Dolby Vision, Hybrid Log-Gamma (HLG), and HDR10. Apple has implemented Dolby Vision and HDR10. Specifically, the HEVC Dolby Vision Profile 5 and HDR10 Main 10 profiles are supported up to 2160p.
There is a variant of HDR10 called HDR10+ that has been announced in tandem by Amazon and Samsung. The 2017 4K TVs from Samsung support the protocol, but nothing else at this juncture. It is unclear if the expanded HDR10+ spec will gain any traction.
Three parts to the equation
The Apple TV 4K is only one part of the triumvirate of necessary points for the best picture. The content itself must be compatible, as must the television.
Recent content delivered by Hollywood and other media producers can be compatible. So must the television — and not all 4K televisions are capable of HDR. So, if you've got a 4K set now, it might be worth a delve into the specs of it to see if you have HDR, or not.
Hollywood is introducing more and more 4K content — and much of it now is HDR. But, like the sets themselves, what may be 4K is not necessarily HDR.
Whatever is the most limiting factor in the delivery chain will cut back on the quality of the video's presentation. Up until Friday when the Apple TV ships, Apple's set-top could have been the limitation.
Now, it's up to Hollywood, the television manufacturers, and your own wallet.