Tim Cook issues strongest language yet regarding DACA, supporting DREAMers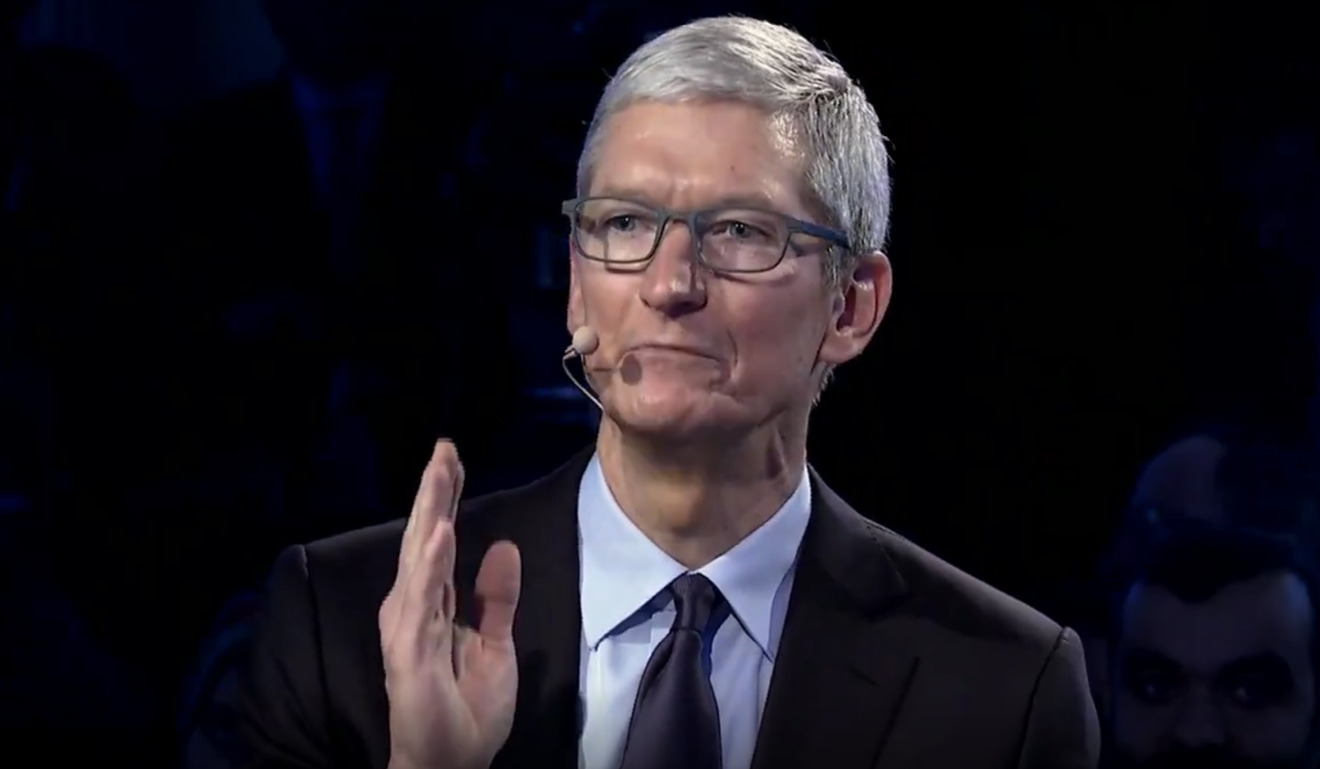 AppleInsider is supported by its audience and may earn commission as an Amazon Associate and affiliate partner on qualifying purchases. These affiliate partnerships do not influence our editorial content.
Apple CEO Tim Cook reiterated his stance against DACA's elimination in what is possibly his most candid and firmest statement on the matter since he first spoke on the matter.
"This is unacceptable, this is not who we are as a country," Cook said at the Bloomberg Global Business Forum on Wednesday morning regarding the Deferred Action for Childhood Arrivals (DACA) executive order's pending elimination. "I am personally shocked that there's even a discussion on this. It's not a political thing, at least I don't see it that way at all. It's about basic human decency and respect."
"If I were a world leader, my goal would be to monopolize the world's talent," Cook declared. "Smart people create jobs. ... I'd have a very aggressive plan, not to just let a few people in, but I'd be recruiting."
Cook also said that part of his job as CEO was to interpret the people at Apple's values, and meld them into Apple's values as a company.
President Donald Trump recently decreed that his administration will end the Deferred Action for Childhood Arrivals (DACA) program in six months. He has urged Congress to act to codify the law surrounding the situation more firmly before the six months has elapsed.
Wednesday's remarks by Cook about DACA aren't the first by the Apple CEO. In August, Cook joined Google CEO Sundar Pichai, Hewlett-Packard CEO Meg Whitman, Amazon CEO Jeff Bezos, Microsoft CEO Satya Nadella and many more top executives from U.S. businesses in signing a joint letter penned by immigration reform group FWD.us.
While technically incorrect, the term "Dreamers" has become synonymous with children, young adults and working adults who benefit from DACA. A separate proposal, the Development, Relief, and Education for Alien Minors (DREAM) Act, was put forth in 2001 as a potential path to residency for a sub-group of illegal immigrants in the U.S., but the legislation was hotly contested and did not pass.
Immigration reform is of particular interest to Silicon Valley tech companies, all of which have a significant number of non-U.S. born employees hired through the contentious H-1B visa program. Aside from potential legal snags related to existing employees and their families, strict immigration rules might hinder recruiting efforts.
Cook has verbally opposed the Trump administration on a number of issues, such as transgender rights and climate change. He has nevertheless avoided direct confrontation, preferring to engage with the administration to further Apple's interests, where possible.
Note: Due to the political nature of this story, comments have been disabled. Readers are free to register and discuss this story in the Political Outsider forum.