Apple contributing $1M to Mexico earthquake relief efforts, says CEO Tim Cook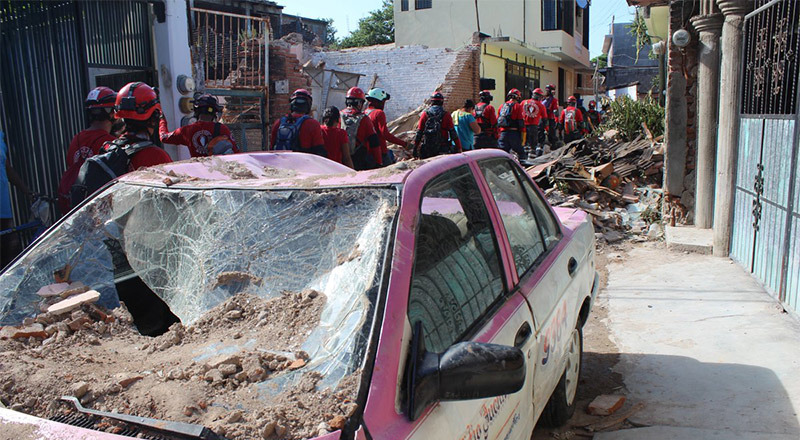 Apple CEO Tim Cook on Thursday announced the company is donating $1 million toward earthquake recovery efforts in Mexico, the latest gift in a string of contributions benefitting those stricken by natural disasters.
Cook took to Twitter to publicize Apple's donation, saying, "Mientras hay vida, hay esperanza. Mexico's resilience is its strength. Apple is contributing $1M to recovery efforts. #FuerzaMexico."
Roughly translated, the first sentence of Cook's missive reads, "While there is life, there is hope." The tweet was appended by an emoji of a Mexican flag.
It is unclear where Apple's contribution is going, but the company often contributes to international Red Cross initiatives. In Mexico, the Mexican Red Cross is an active participant in ongoing relief efforts. Apple has in the past facilitated public gifts through iTunes' direct donation tool. Whether that feature will be activated for Mexico is unknown.
Today's message follows a Tuesday tweet Cook sent out shortly after a 7.2 magnitude quake shook Mexico City and surround areas, resulting in the death of at least 273 people.
"Nuestros pensamientos están con todos los afectados por el terremoto que sufrió México hoy. Rezando por nuestros amigos y colegas," Cook said. Translated, the message reads, "Our thoughts are with all those affected by the earthquake that Mexico suffered today. Praying for our friends and colleagues."
Apple's donation to Mexican relief efforts follows two similar contributions in the U.S., where a pair of devastating hurricanes made landfall in Texas and Florida.
Earlier this month, Apple announced a $5 million contribution to Hand in Hand: A Benefit for Hurricane Relief, a live telethon that featured a laundry list of celebrities. iTunes donations benefitting the program were also activated, and remain open as of this writing. Proceeds raised are being funneled to Hurricane Harvey relief efforts in Texas and initiatives dealing with Hurricane Irma in Florida.