Apple opens iTunes donations for Hurricane Harvey relief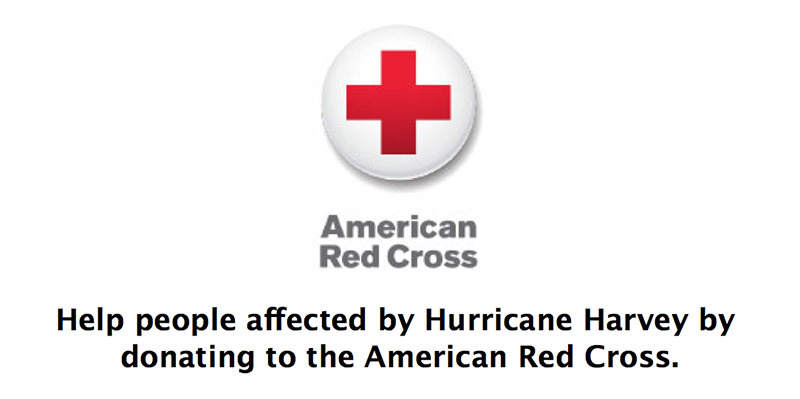 After Hurricane Harvey slammed into Texas on Friday, and continues to roll over the Gulf Coast as a tropical storm, Apple this weekend reactivated iTunes donations to support American Red Cross relief efforts in the area.
As its has done in the past, Apple on Saturday posted prominent American Red Cross links to its official website and iTunes Store landing page, this time calling on consumers to assist those impacted by Hurricane Harvey. A dedicated website allows users to quickly contribute $5, $10, $25, $50, $100 or $200 toward ongoing relief efforts.
The company routinely facilitates donations for natural disasters through its digital storefront.
Customers who donate through iTunes will see 100 percent of proceeds go directly to Red Cross. The organization is unable to further acknowledge donations as Apple does not share personal user information with outside entities.
Apple CEO Tim Cook, who was in Austin on Friday to promote an expansion of the company's "App Development with Swift" program, tweeted a message of support to followers in Texas. He later tweeted out a link to Apple's donation webpage.
"Prayers for Texas and all those affected by #HurricaneHarvey. Join us in the relief effort by donating: http://apple.co/2xmVm50," he said
Harvey made landfall on Friday as a powerful Category 4 hurricane near the town of Rockport, Tex., reports CNN. At least two deaths have been reported, along with massive damage to houses, businesses and other buildings across large swaths of the state.
On Saturday, Harvey subsided to a tropical storm, though residents now face flooding from continued downpours and sea water pushed ashore during the maelstrom's early stages.