Ikea 'This Charges Everything' ad campaign for iPhone 8 Qi charging invokes past Apple slogans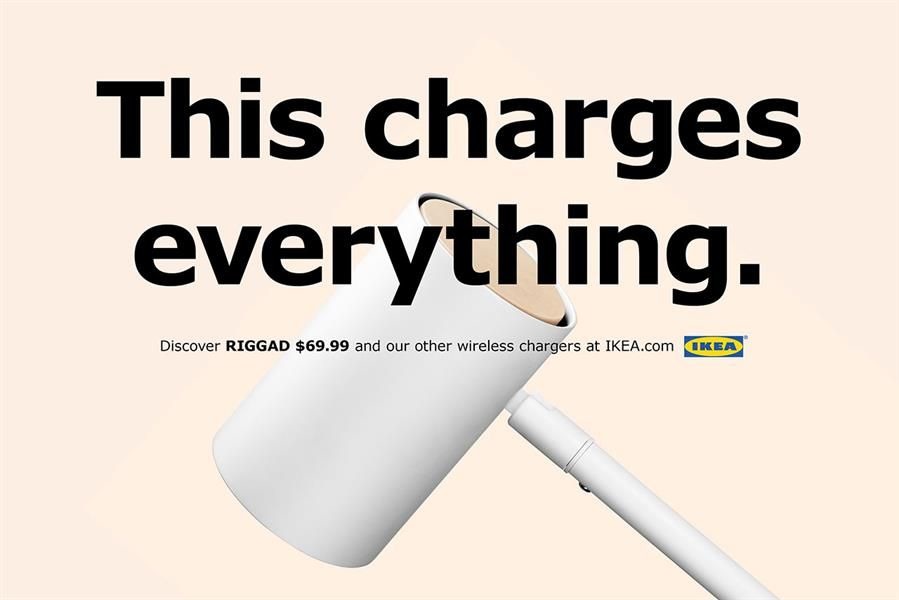 Ikea is capitalizing on not just Apple's inclusion of Qi charging on the iPhone 8 and iPhone X to promote its own line of compatible charging equipment — but also implements variations of phrases that Apple has used in the past.
The campaign called "This Charges Everything" reutilizes and rewords three older Apple slogans, including a rework of "one more thing," rewording of "this changes everything" for both the name of the slogan and in an ad, plus "think different."
Ikea's Qi-embedded furniture has been available since 2015. The Qi charging line from the flat-pack furniture company includes a a few nightstands, several lamp, plus variations on single-device and multiple-device charging pads. They are not the the cheapest options available using the technology, with the "Nordmrke" three-device charging pad selling for $69.99.
Apple's iPhone 8 and iPhone 8 Plus utilizes Qi wireless charging technology. The new phones went up for pre-order on Sept. 15, with the first shipments arriving on Friday.