Watch: Unboxing all 3 iPhone 8 colors, plus bonus Quick Start setup
By AppleInsider Staff
Friday, September 22, 2017, 03:42 pm PT (06:42 pm ET)
Considering a new iPhone 8 or 8 Plus? AppleInsider unboxes all three color options of Apple's latest handset lineup and goes through the new Quick Start setup feature, which lets users transfer setup options and settings over from another device running iOS 11.



For reviews, news, tips, features and more, subscribe to AppleInsider on YouTube.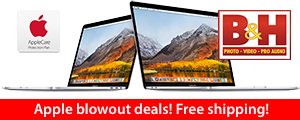 Lowest Prices Anywhere!