D-Link's HomeKit-compatible Omna 180 Cam HD gets new control features in app update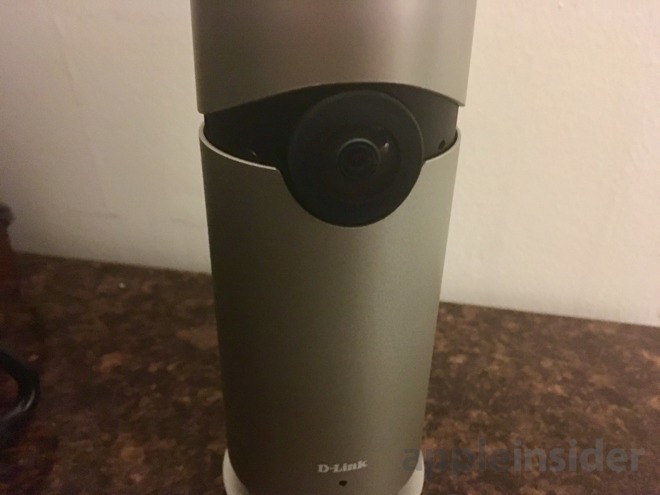 AppleInsider is supported by its audience and may earn commission as an Amazon Associate and affiliate partner on qualifying purchases. These affiliate partnerships do not influence our editorial content.
Accessory maker D-Link on Tuesday updated its Omna iOS app with all new features for its Omna 180 Cam HD, one of the first internet-connected security cameras to feature Apple HomeKit support.
The latest Omna app version delivers a host of new remote control features and in-app tweaks that expand on Omna 180 Cam HD's usability.
Included in this release is support for event notifications and remote live streaming for users who don't own a fourth-generation Apple TV or Home Hub-compatible iPad. These tentpole features initially saw release with Omna 180 Cam HD, but required Apple hardware to function.
The app's user interface has also been updated with additional controls including a new pinch-to-zoom gesture that lets users zoom in on areas of interest in the camera's live feed. A separate switch allows manual toggling of the camera's night vision system, which consists of two infrared LEDs that flank the main lens.
In addition, users can now opt to switch off Omna 180's LED indicator light through the app.
File handling is improved, with the app allowing users to download video clips and snapshots to a local photo album. Unfortunately, Omna still lacks integration with the cloud, meaning users have to save to a connected iOS device's album or the micro SD card.
As we noted in our Omna 180 Cam HD review, D-Link's camera is one of the few that lacks an option to save recorded video and photos to an offsite cloud storage provider. That means burglars who spot the device can simply pick it up on the way out, leaving no evidence of the crime. At least D-Link is making some measurable progress toward remote storage with the new download function.
D-Link on Tuesday also debuted Android support for Omna 180 with its first Omna app offering in the Google Play store.
Finally, D-Link notes a fix to reported security issues, but does not detail what those repairs entail.