Apple partners with Ohio State University to launch digital learning initiative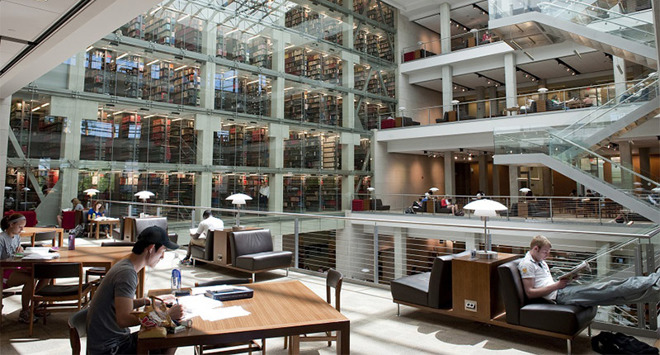 AppleInsider may earn an affiliate commission on purchases made through links on our site.
Ohio State University on Wednesday announced it is working with Apple to launch a Digital Flagship University, a school-wide digital learning program that involves an iOS laboratory that will serve not only students, but the wider community.
Similar in form to Apple's App Development centers, the comprehensive partnership with Ohio State will provide students with iPad hardware and software as part of a learning technology initiative. The program will also include Apple's coding curriculum, including a Swift coding language session that starts in the spring 2018 semester.
"At Apple, we believe technology has the power to transform the classroom and empower students to learn in new and exciting ways," said Apple CEO Tim Cook. "This unique program will give students access to the incredible learning tools on iPad, as well as Apple's new coding curriculum that teaches critical skills for jobs in some of the country's fastest-growing sectors. I'm thrilled the broader central Ohio community will also have access to coding opportunities through Ohio State's new iOS Design Lab."
As part of the initiative, Ohio State will manage an iOS design laboratory on its Columbus campus to serve faculty, staff, students and members of the community. The facility offers training and certification to those interested in developing apps using Apple's Swift programming language. In addition, the lab will serve as a focal point of education innovation and career development for students and economic development opportunities for the central Ohio community, the university said.
The iOS design laboratory is slated to open in 2018 in a temporary space before moving to a permanent location in 2019.
The general goal of the Digital Flagship is to teach critical software development skills and create opportunities for the "app economy."
The program officially starts in autumn 2018, when first-year students at Columbus and regional campuses will receive an iPad Pro, Apple Pencil and Smart Keyboard, as well as specialized apps that assist with learning and daily life. Ohio State owns the iPads, the purchase of which was funded through the school's administrative efficiency program.
The technology initiative will make its way into a variety of classrooms covering a range of disciplines, and some faculty already incorporate Apple products in their classes, from chemistry lectures and assignments viewed in iTunes to marching band formations learned on iPad. Another example of integration includes iPads supplied to medical students at Ohio State's Wexner Medical Center. Ohio State's College of Social Work was an early adopter of the iPad in the classroom push, issuing the tablet to all faculty and staff in 2012 and publishing the first three iTunes U courses in social work in the nation.
As the initiative progresses, the university sees iPad becoming an integral role in teaching and learning. For example, current plans involve an expansion of the technology to include interactive textbooks and other digital course materials.