iPhone X TrueDepth supply issues likely to clear up in early 2018, 'super cycle' still coming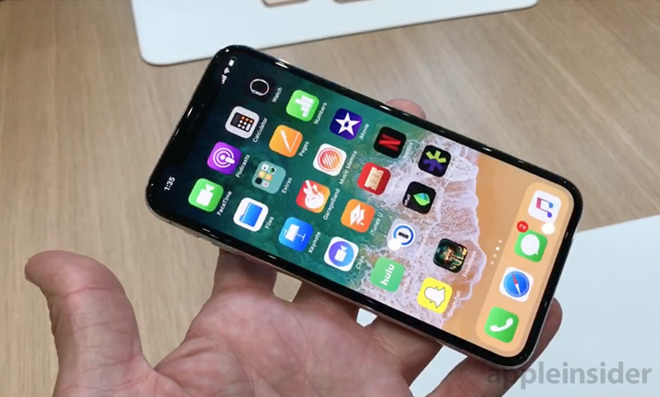 KGI Securities Ming-Chi Kuo sees the TrueDepth camera and Face ID as the real driving force behind a "super cycle" for the iPhone, with it ultimately growing iPhone sales for the entirety of fiscal year 2018.
In a note seen by AppleInsider KGI Securities analyst Kuo predicts that the current TrueDepth camera shortage will be short-lived, and will clear up during the fiscal year. Because of a potential for a low-stock situation for the iPhone X out of the gate, Kuo still forecasts a super cycle because of the technologies introduced in the OLED phone, albeit a slightly later one.
Kuo also expects that the fourth-quarter sales of the iPhone 8 will be better than expected, but will in all likelihood see a cannibalization by the iPhone X shipments in November — which is still good news for Apple.
As production issues for the TrueDepth camera sensors used for Face ID clear up, Kuo expects that pent-up demand for the iPhone X will be sated, with shipments "picking up strongly" in the first half of the 2018 calendar year.
Coined by industry analysts in the beginning of 2017, an iPhone "supercycle" is best described as a sudden upwelling of demand because of a combination of eradication of carrier subsidies and other market factors. In 2016, Apple faced three straight quarters of revenue declines as iPhone faced stiff competition and lower than anticipated sales in China.
Around 48.4 million people were using iPhone 6 series devices in the U.S. at the end of 2016. Another 21.9 million owned an iPhone 5s or older during the same period, according to comScore MobiLens data. If historical upgrade trends continue, a healthy portion of the collective 70 million iPhone users just in the United States will buy Apple's latest and greatest device, representing a huge windfall for the company.