Apple's Cook visits Normandy war cemetery, iPhone X supplier ahead of meeting Macron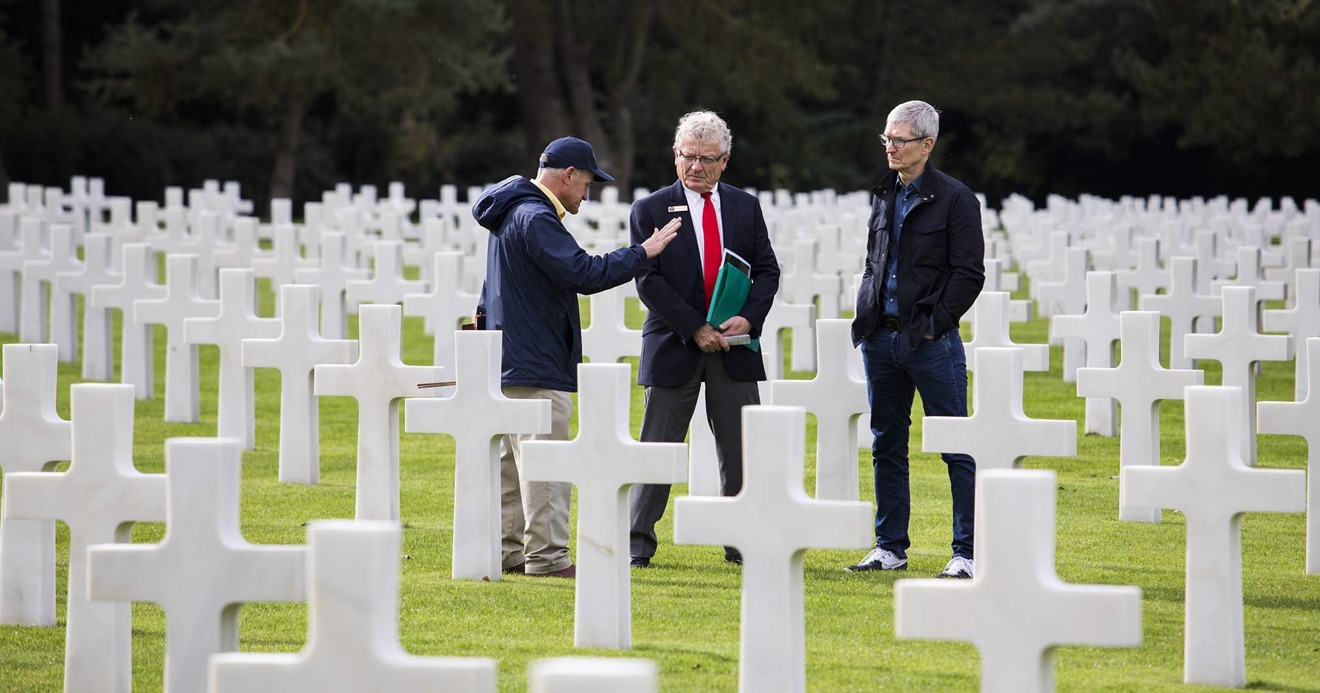 Apple head Tim Cook on Monday shared publicity photos from a pair of stops on his tour of France, including a visit with iPhone X supplier Eldim, and a trip to the Normandy American Cemetery and Memorial, where over 9,300 U.S. soldiers who fought in World War II are buried.
"At Normandy, honoring those who made the ultimate sacrifice," Cook wrote on Twitter. The CEO also quoted a part of a prayer carved on a chapel wall — "Think not only upon their passing. Remember the glory of their spirit."
Cook described Eldim as "a team of talented engineers and craftspeople helping make iPhone possible," and thanked them for their work. Eldim is based near Caen, in the Normandy region, and builds components that enable "optical analysis of angular characteristics."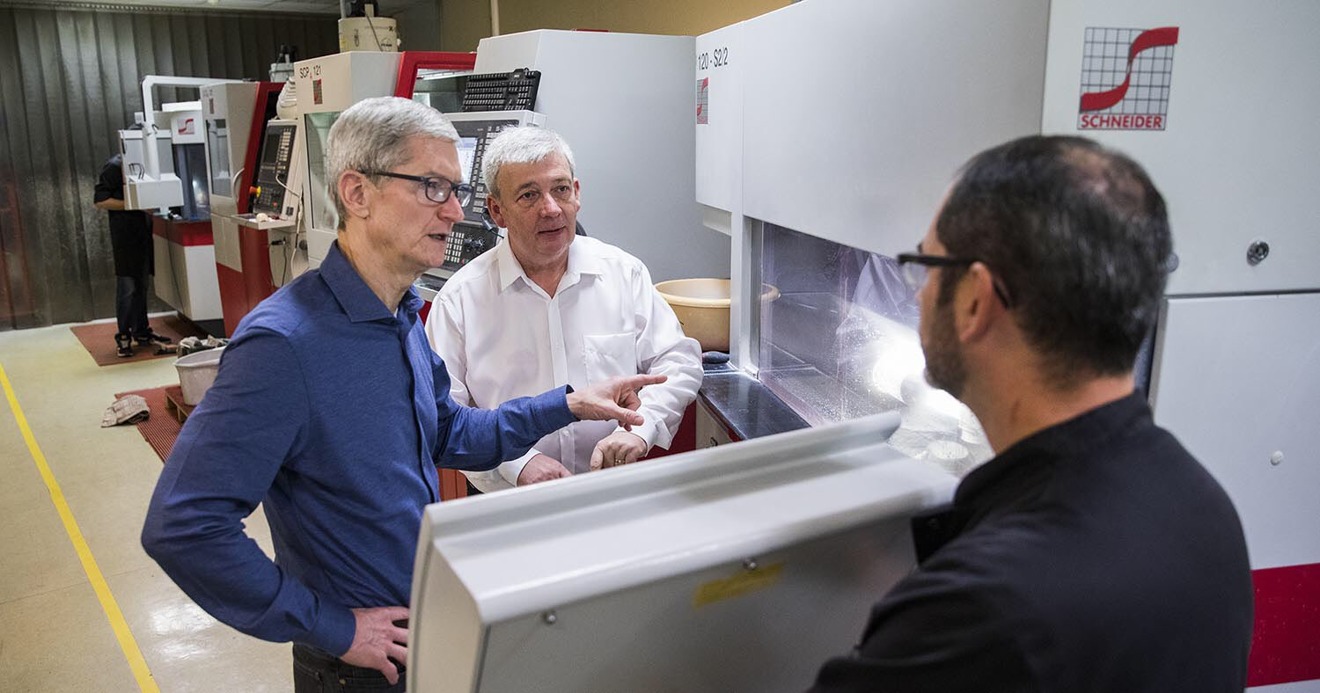 According to VentureBeat and local reports, the company's technology is essential to the Face ID system in the iPhone X. Apple has allegedly been partnered with Eldim for nearly 10 years, but it's only with the iPhone X that the latter's facial recognition technology has entered a shipping Apple product.
Update: Cook also stopped by My Little Paris, a startup specializing in place recommendations "The CEO of Apple shared a roast chicken at My Little Paris to celebrate its 11 apps," the company said in a tweet.