Teen interest in iPhone hits new high of 82%, Apple Music on the rise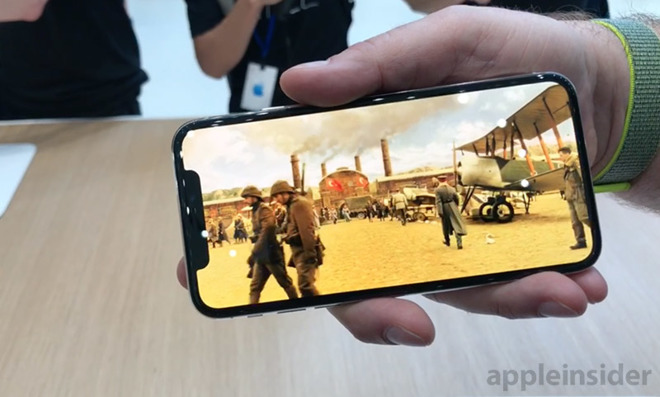 Apple products like iPhone and Apple Watch continue enjoy healthy demand from young U.S. consumers, as new data from Piper Jaffray shows a record 82 percent of teens have iPhone in mind as their next smartphone.
According to the investment bank's semi-annual "Taking Stock with Teens" survey, interest in iPhone ticked up one percent to reach a new all-time high since April. The 82 percent figure represents the highest intent to buy Piper Jaffray has recorded.
Likely fueling interest in iPhone is the recently announced "supercycle" that includes iPhone X, Apple's first major handset redesign in years. The updated model boasts a full-face OLED display and, more importantly, a depth-sensing camera system for facial recognition operations.
Dubbed TrueDepth, Apple's cutting edge hardware solution combines a number of highly advanced technologies, like a laser dot projector, infrared camera and flood illuminator, to capture a highly accurate representation of a user's face. The system serves as a replacement for Touch ID capacitive fingerprint recognition and is rumored for inclusion in Apple's 2018 iPad lineup.
Apple's installed user base among teen owners has also grown, according to the report. Of the 6,100 teens surveyed, 78 percent said they owned an iPhone, up from 76 percent in spring.
A full copy of the report seen by Barron's points out that of the handful of teens who sport smartwatches, 12 percent own an Apple Watch. That number should rise in the coming weeks, as 17 percent of respondents say they plan to get Apple's wearable in the next six months.
Apple at its iPhone event in September released Apple Watch Series 3, the third iteration of its wearable device that brings with it cellular connectivity. The oft-requested feature allows users to make phone calls, send texts and use apps that require data connections.
Finally, the teen survey noted an uptick in Apple Music usage. Some 17 percent of respondents said they subscribe to Apple's streaming, which gained ground alongside Spotify and YouTube as Pandora lost marketshare.