Apple adds several US airports to Apple Maps including Chicago's O'Hare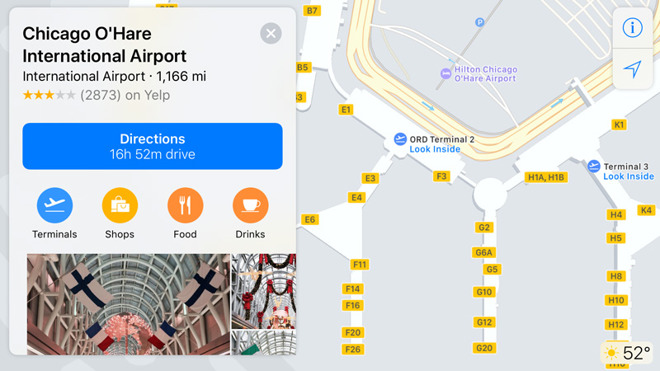 AppleInsider may earn an affiliate commission on purchases made through links on our site.
Apple has added the interiors of several major U.S. airports to Apple Maps, among them O'Hare International and Midway International in Chicago.
Other additions include Miami International, Oakland International, Las Vegas's McCarran International, and Minneapolis-Saint Paul International. To see details, Apple Maps users can simply zoom in far enough, or tap "look inside" for the appropriate buildings.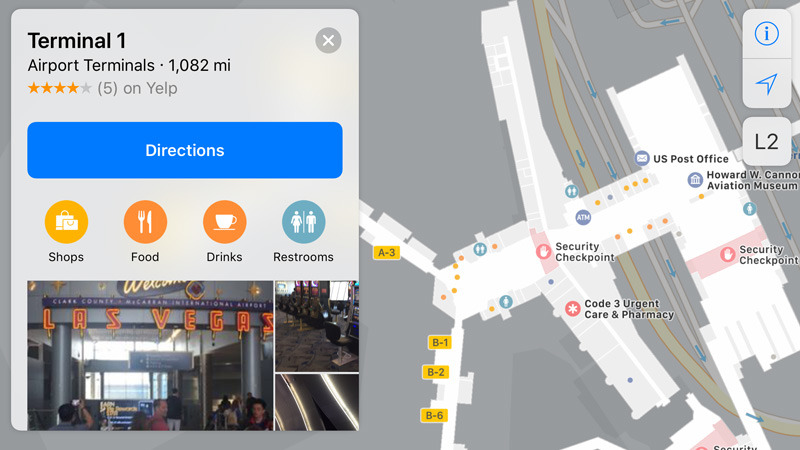 Until recently, only Philadelphia International and San Jose International had indoor coverage, supported since this summer's iOS 11 betas.
Apple's airport maps let users find gates, food, shops, and other points of interest, with all the details outdoor locations would normally include, such as images, operating hours and directions. As necessary, people can browse by floor.
Similar maps are being added to malls. Future airports will include some of the world's biggest hubs, such as London's Heathrow, New York's JFK, Toronto's Pearson International, and Amsterdam's Schiphol.