COO Jeff Williams praises TSMC for 'intense' relationship with Apple, 100% supply of A11 Bionic processor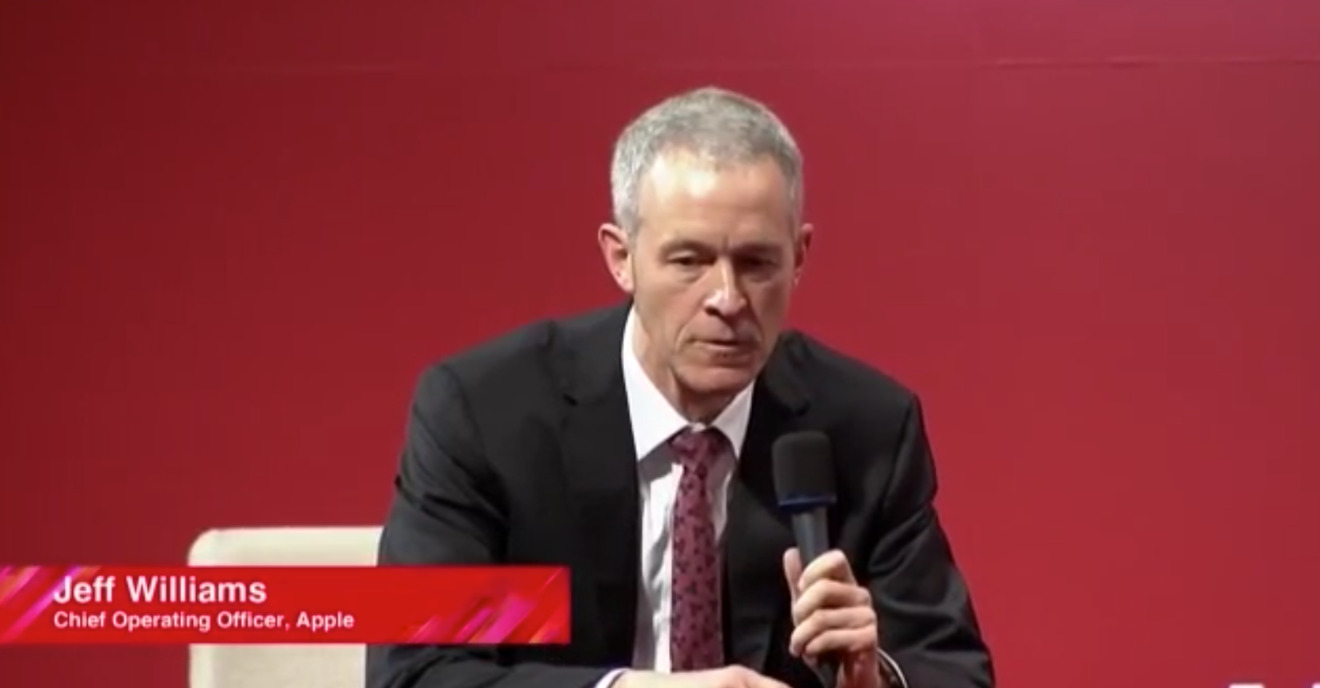 Apple Chief Operating Officer Jeff Williams spoke at TSMC's 30th anniversary celebration, and not only praised the company for an "intense" relationship with Apple developing the A11 Bionic processor, but also noted that the iPhone will be a driving force to advance artificial intelligence in the future with implications for the world.
Williams talked about the iPhone, and TSMC's contribution to the device at the celebration — and Apple's impact on the world, using TSMC components.
"If in the next ten years, from a society standpoint, we just do a few "gee-whiz" things like flying car kind of dreams, and then the rest of the time we're using the faster chips to do the same things we're doing faster, we will have squandered one of the biggest opportunities in front of us," said Williams. "I think we're at an inflection point, much like my colleagues, with on-device computing, coupled with the potential of AI, to really, really change the world. And, we couldn't be more excited about it at Apple"
Williams believes that artificial intelligence won't be stuck on mobile, but can expand the quality of life for humanity. Specifically naming health care as an avenue of improvement, Williams said that data can be shared quicker, more contextually, and with more security using artificial intelligence breakthroughs — without losing privacy.
"TSMC invested $9 billion and had 6000 people working around the clock to bring up a ... fab in a record 11 months — and in the end the execution was flawless. We've gone on to ship over half a billion chips together in that short window." said Williams, thanking the TSMC CEO. "There are not many companies that will spend $9 billion on a single bet."
A slide presented by the company at the presentation called Apple the top technology company in the TSMC ecosystem.
All of Williams's remarks are available from TSMC, at approximately one hour and 30 minutes into a video made available on Monday.
Williams joined Apple in 1998 as head of worldwide procurement and in 2004 he was named vice president of Operations. He was named as Apple's chief operating officer in 2010 and oversees Apple's entire supply chain, service and support channels, and directs the development of the Apple Watch.