Apple acquires wireless charging specialist PowerbyProxi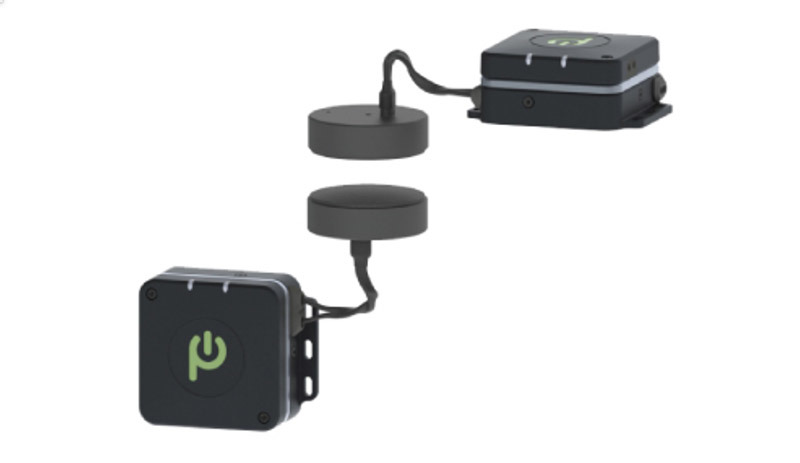 Apple on Wednesday local time announced the purchase of PowerbyProxi, a small New Zealand-based firm specializing in wireless charging technologies based on the Qi wireless standard.
In a rare comment confirming the acquisition, Apple SVP of Hardware Engineering Dan Riccio said the "team will be a great addition as Apple works to create a wireless future," reports local publication Stuff.
"We want to bring truly effortless charging to more places and more customers around the world," Riccio added.
Founded by Auckland entrepreneur Fady Mishriki in 2007, PowerbyProxi is a spin-off of a University of Auckland project that has garnered international recognition for the development of wireless charging systems based on the Wireless Power Consortium's future Qi wireless standard.
Headlining the company's product offering is the Proxi-Module platform, a modular wireless power and data transfer system designed for high-power applications. Using a 65mm power coil operating at 91 percent efficiency, the hardware can deliver 100 watts of power to drones, warehouse robots, medical equipment and other battery-powered machinery. A waterproof, modular chassis design allows for flexible docking solutions, while internal circuitry supports foreign object detection, dynamic pairing and other advanced features.
PowerbyProxi also markets Proxi-Com, an add-on unit that integrates with Proxi-Module to convert wired data signals like CAN bus, Ethernet and GPIO to wireless.
Whether Apple will allow the company to continue sales is unknown. Hardware companies purchased by Apple usually cease production as the team is brought in to work on in-house initiatives, but there are exceptions. Beats, for example, continues to operate as its own brand after Apple bought the audio company in 2014 for $3 billion. More recently, Beddit was allowed to maintain sales through the Apple store as Apple collected data from users of the eponymous sleep tracking monitor.
Apple just recently introduced wireless charging to its smartphone lineup with the launch of iPhone 8 and iPhone X. While previous Apple-branded inductive solutions, namely those used in Apple Watch, relied on in-house standards, the latest iPhones use technology based on Qi.
Currently, iPhone 8 models can be charged by third-party pads, but transfer power is limited to 5 watts. Apple intends to improve charge speeds via a firmware update later this year, perhaps boosting capacity to the 7.5 watts supported by Apple-recommended Belkin and Mophie models.
At its annual iPhone event in September, Apple debuted a charging mat called AirPower, which promises to simultaneously juice up an iPhone, Apple Watch and AirPods. Total wattage is unknown, but the device is expected to output more power than conventional one-device pads.
Apple's acquisition of PowerbyProxi suggests the company is working on high-power solutions for larger devices like iPad and Mac. An inductive charger capable of outputting a continuous 100-watt stream could replace Apple's largest 87-watt wall adapter for the 15-inch MacBook Pro. That said, Apple is unlikely to have an inductive MacBook charger ready for purchase anytime soon, as the PowerbyProxi module is in its current state too large to retrofit into the laptop's svelte chassis.