Apple versus Samsung patent damages retrial slated to start May 14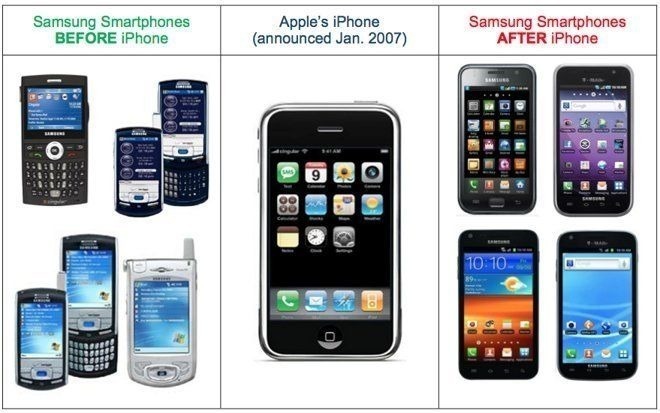 AppleInsider may earn an affiliate commission on purchases made through links on our site.
The Apple v. Samsung patent damages retrial will begin May 14 and run for five days, U.S. District Court Judge Lucy Koh has ruled, agreeing with a timeline proposed by both parties.
New discoveries can be admitted, since the criteria for deciding damages has evolved, Koh said according to CNET. She warned on Wednesday that she doesn't want "a complete do-over," and that she won't vacate a Sept. 2015 partial judgment, even if she may re-examine it once the upcoming trial is complete.
Allowing discoveries is intended to reduce the likelihood of an appeal, which would stretch out a case that has been ongoing since 2012.
"I would prefer to not keep doing this until I retire," Koh remarked. "I would like this to be some closure for all of us."
An initial trial in Aug. 2012 awarded Apple over $1 billion in damages for the violation of various iPhone design patents, including not just the shape of the phone but interface elements like pinch-to-zoom. Subsequent returns to court brought down the total damages, and in 2016 the Supreme Court agreed with Samsung's position that it was wrong to seize the whole profits of a device for a few infringing elements. The matter was sent back to lower courts.
In May, Apple will be working to prove that it should retain the entire $399 million already paid by Samsung based on earlier decisions. It will have to point out which "articles of manufacture" were violated by each Samsung product, however, which is where the latter company could potentially recoup losses.