iTunes 12.7.1 update released at tail-end of big Apple OS update day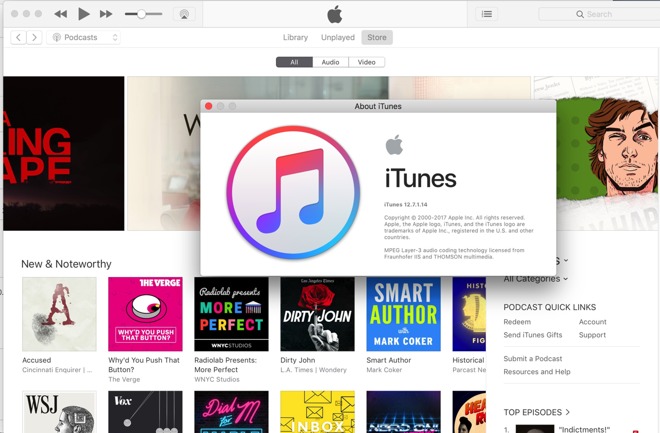 AppleInsider may earn an affiliate commission on purchases made through links on our site.
Alongside a slew of other operating system revisions, Apple has also updated iTunes to version 12.7.1 with only minor changes implemented.
Apple says very little about the update, beyond the traditional "minor app and performance improvements." The release notes reiterate that iTunes now "focuses on music, movies, TV shows, podcasts, and audiobooks."
The original release of iTunes 12.7 removed the ability to sync and download apps in iTunes intended for iOS devices. Apple suggests users "use the new App Store or Sounds Settings on iOS to redownload them without your Mac."
The ability to back up an iOS device remains in iTunes, meaning the software will still serve as a hardware management interface, at least for now.
However, Apple did not purge the apps from user drives, and manually purging them can free up significant storage space.
The iTunes update is 190MB in size, and available through the App Store.
Earlier on Tuesday, Apple released iOS 11.1, tvOS 11.1, watchOS 4.1, and macOS High Sierra 10.13.1. Also deployed was the first developer beta test version of High Sierra 10.13.2.