Some GPS-only Apple Watch Series 3 units showing unusual display stripes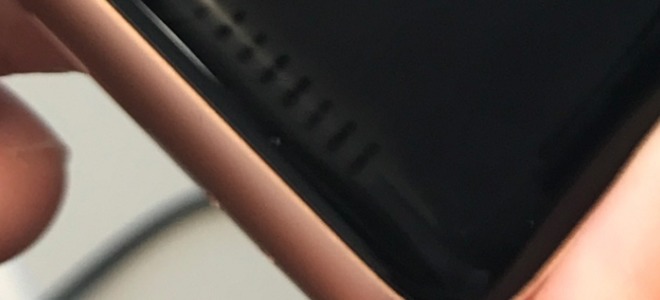 AppleInsider is supported by its audience and may earn commission as an Amazon Associate and affiliate partner on qualifying purchases. These affiliate partnerships do not influence our editorial content.
Some owners of the GPS-only version of the Apple Watch Series 3 are discovering unexpected stripes along the edge of the display, visible when it's shut off, reports said on Tuesday.
Apple has informed store staff and authorized repair outfits about the issue, according to 9to5Mac. To check for stripes, the company is asking customers to rub a finger along the display while it's off "to allow smearing to appear." Failing that, people may have to breathe on the screen.
Rather than conduct repairs, the company is said to be simply replacing defective Watches entirely, mailing old units in.
At least some Series 3 GPS owners are unaffected, and indeed in AppleInsider's own checks with Genius Bars, there's been no coincidental increase in service incidents. The company is, however, said to be collecting data for engineering.
The GPS version of the Series 3 is a cheaper alternative for people who don't need or want LTE. Prices start at $329, including Nike+ variants, whereas adding LTE hikes the cost to $399 before any upgrades or monthly data plans.
Since the Series 3 line was launched just last month, all owners should be covered by the product's default one-year warranty.