Video: Safari credential AutoFill through Face ID on Apple's iPhone X
By Roger Fingas
Monday, November 06, 2017, 02:24 pm PT (05:24 pm ET)
If you've got iCloud Keychain and Safari's AutoFill turned on, Face ID on the iPhone X will let you quickly log into virtually any website.



Be sure to check out our full review of the iPhone X by Daniel Eran Dilger.

For more reviews, news, tips, features and more, subscribe to AppleInsider on YouTube.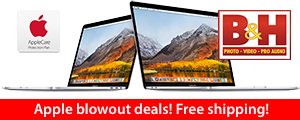 Lowest Prices Anywhere!