Surviving Thanksgiving: Feed the family with recipes you found on your iPad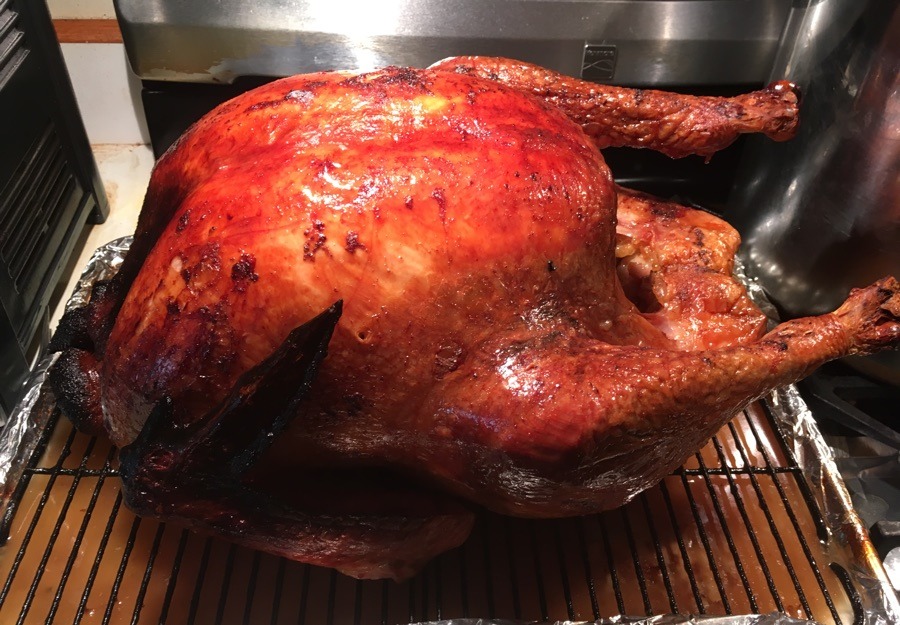 Thanksgiving can be a busy time, especially for those hosting family and friends, and making sure there's enough food for everyone is arguably the toughest task of of all. AppleInsider offers up some suggestions for how you can prepare for the long day of cooking by looking up recipes on your iPhone or iPad, or failing that, to acquire good food by other means.
If this is your first time cooking a turkey dinner for a large number of guests, or if you're looking for inspiration for cooking the perfect meal, your best bet is to look at the numerous cooking apps available on iOS. Given the size of the meal and the potential rush for ingredients at grocery stores, it's probably best to look through the recipes on offer and to form a plan of attack before the shopping trip.
Kitchen Stories
The recipient of an Apple Design Award at WWDC 2017, Kitchen Stories is a food preparation app that shows you how to prepare thousands of recipes in a variety of themes, including "20 Minute Dishes," baking, low carb, meatless, low calorie, and regional cuisines. The app also features step-by-step photographic guides for recipes, video guides for essential techniques, a shopping list generator, the ability to collect and share recipes with others, and a handy measurement converter.
While searches for "turkey" does come up with guides to roast a turkey, to create a turkey burger, or to build a mean leftover turkey sandwich, "The Quintessential Thanksgiving Menu" is where most people should look, providing a selection of recipes for cooking the turkey as well as side dishes and desserts.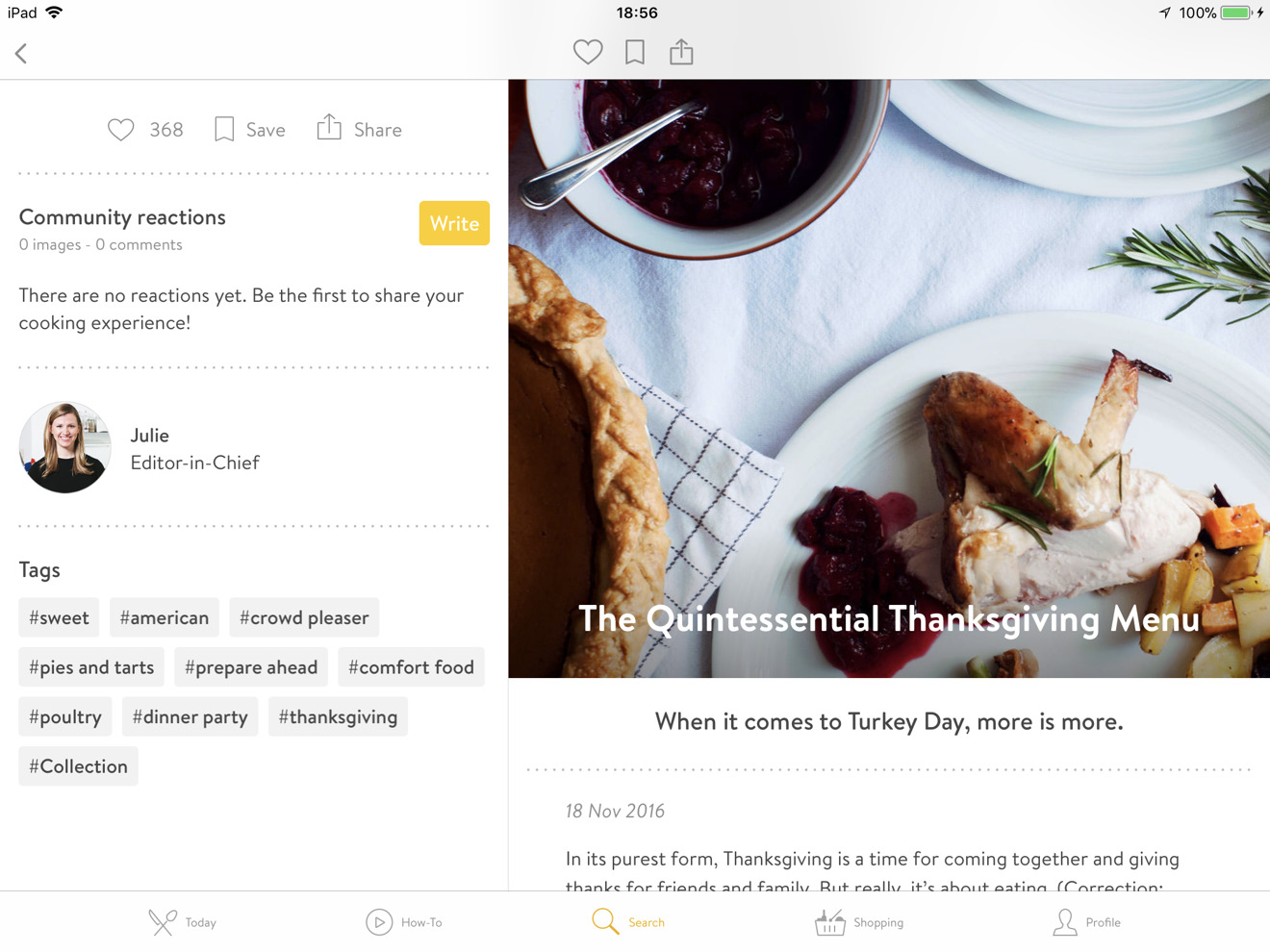 Epicurious
Another good choice is Epicurious, which compiles over 35,000 recipes from major publishers, including Bon Appetit, Gourmet, and HarperCollins. Adding new content every day, the app includes recipe reviews and ratings from other users, a recipe box to store your favorites, shopping list creation, and a smart kitchen timer that tells you how long it takes to cook over 40 staples without following a recipe.
For new cooks, the app makes it easy to see what ingredients are included in a recipe without scrolling through it, while the seasonal ingredients finder will advise of what foods are fresh at farms near the user's location. A glance at the first page of the app reveals a number of ideas for you to incorporate into your meal, including a boozy punch, hors d'oeuvres, sides, and an assortment of pies.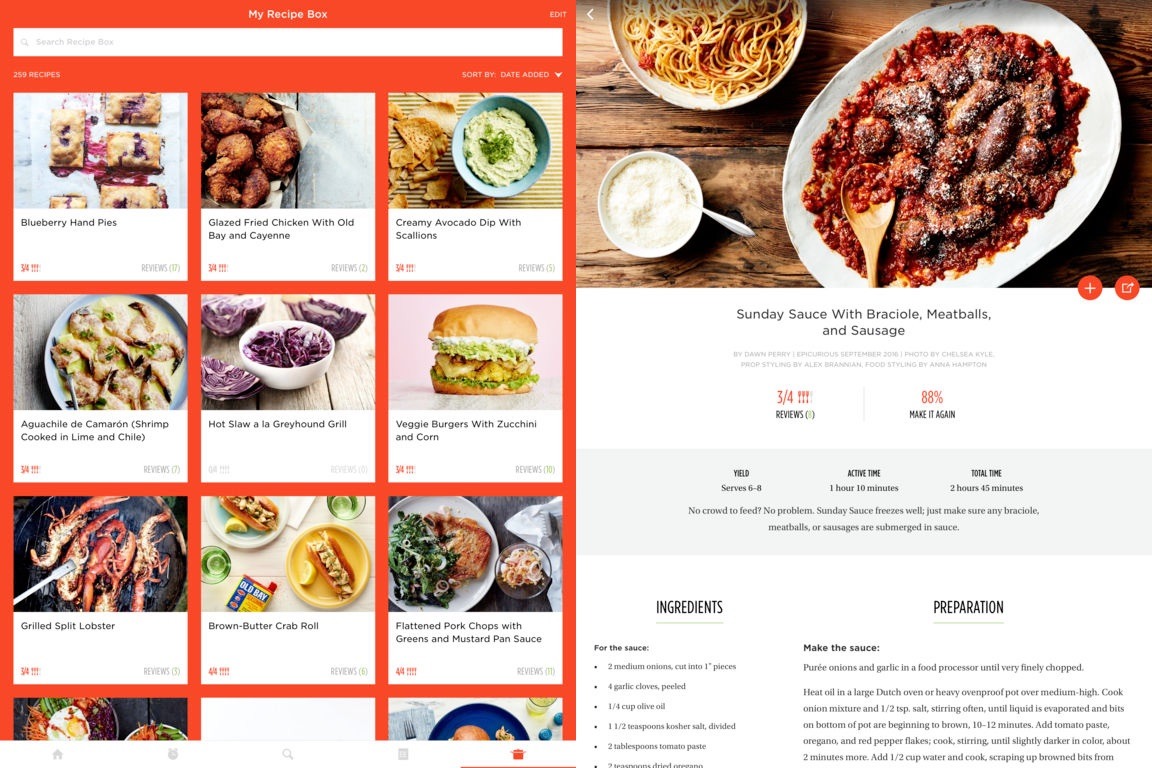 Mixology
What better thing to have with a meal than a great drink, and a special event calls for more adventurous concoctions. Mixology is a free app that can turn any host into a bartender, with a selection of nearly 8,000 drink recipes made from over 1,000 ingredients available to search and produce.
Add in what items you have available in the Liquor Cabinet and the app will offer a list of cocktails that can be produced, with metric and imperial units offered for each recipe. If you need to get more alcohol, it even includes a Liquor Locator, highlighting nearby stores and bars on a map.
Remember, drink responsibly.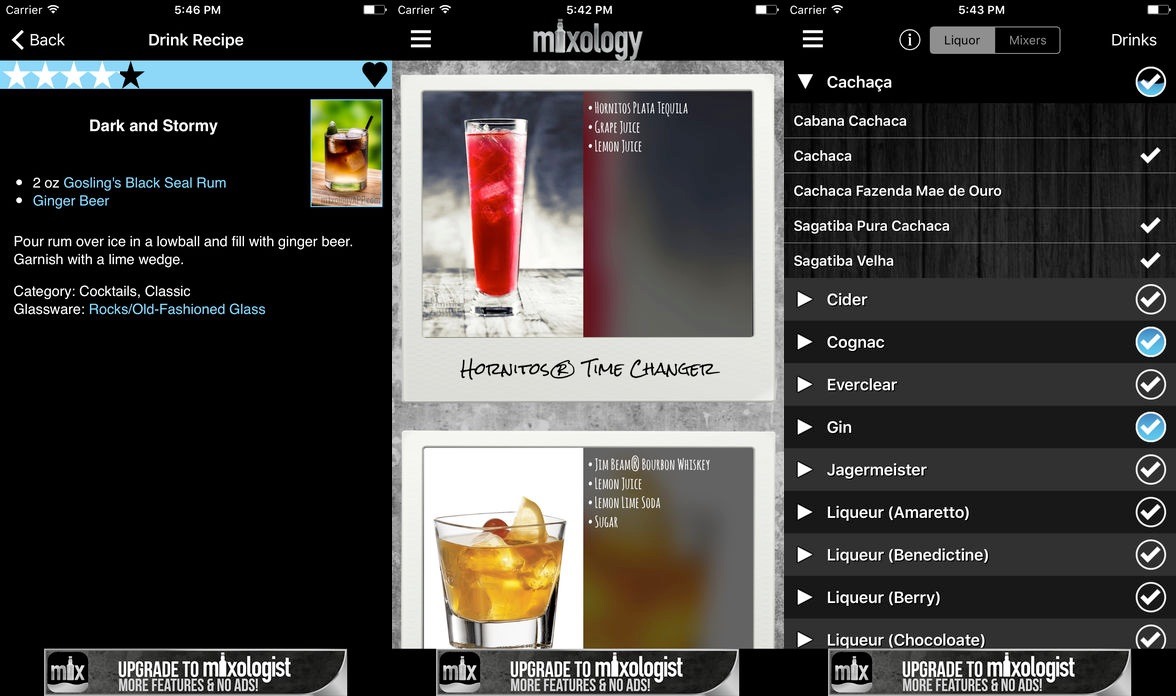 Alternative options: book a table or order food for delivery
If you don't want to deal with the effort involved preparing the meal and the inevitable clean-up, you could instead lump all the hard work on a restaurant.
OpenTable allows you to make a restaurant reservation at more than 43,000 locations around the world, with menus, reviews, and photographs of the food available to view before you book. Considering how long it is before Thanksgiving itself, it is worth making a decision to eat out as early as possible, or face the prospect of missing out on a booking at your first choice of eatery.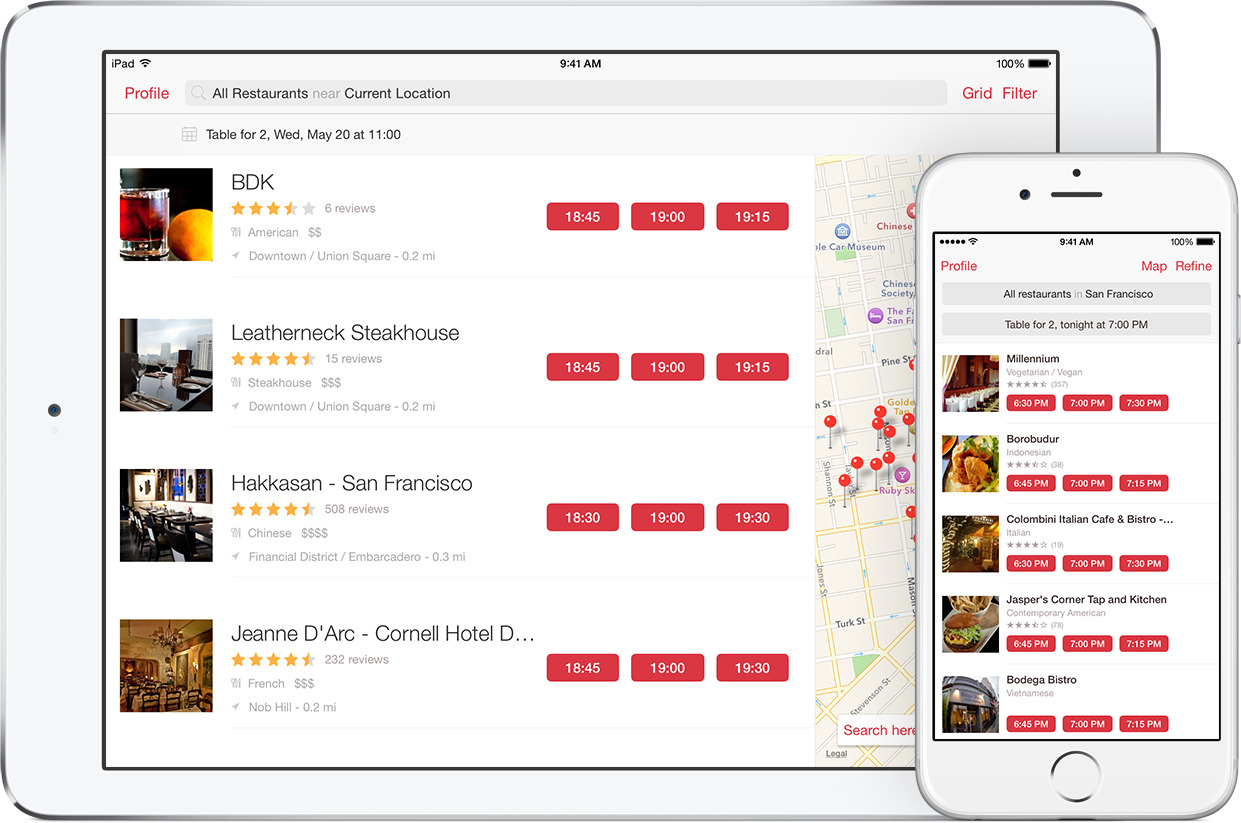 If cooking the meal or making a reservation at a fancy restaurant are not options you are willing to take, the last suggestion before giving up and microwaving a frozen meal is to order food to your home. There are a variety of apps and services that can bring food to your door, including Seamless, UberEats, Grubhub, and even Facebook, though again the higher number of reservations and food orders may hinder your chances of getting a delivery in the first place.