Apple offers temporary workaround for iOS 11 bug autocorrecting 'it' to 'I.T'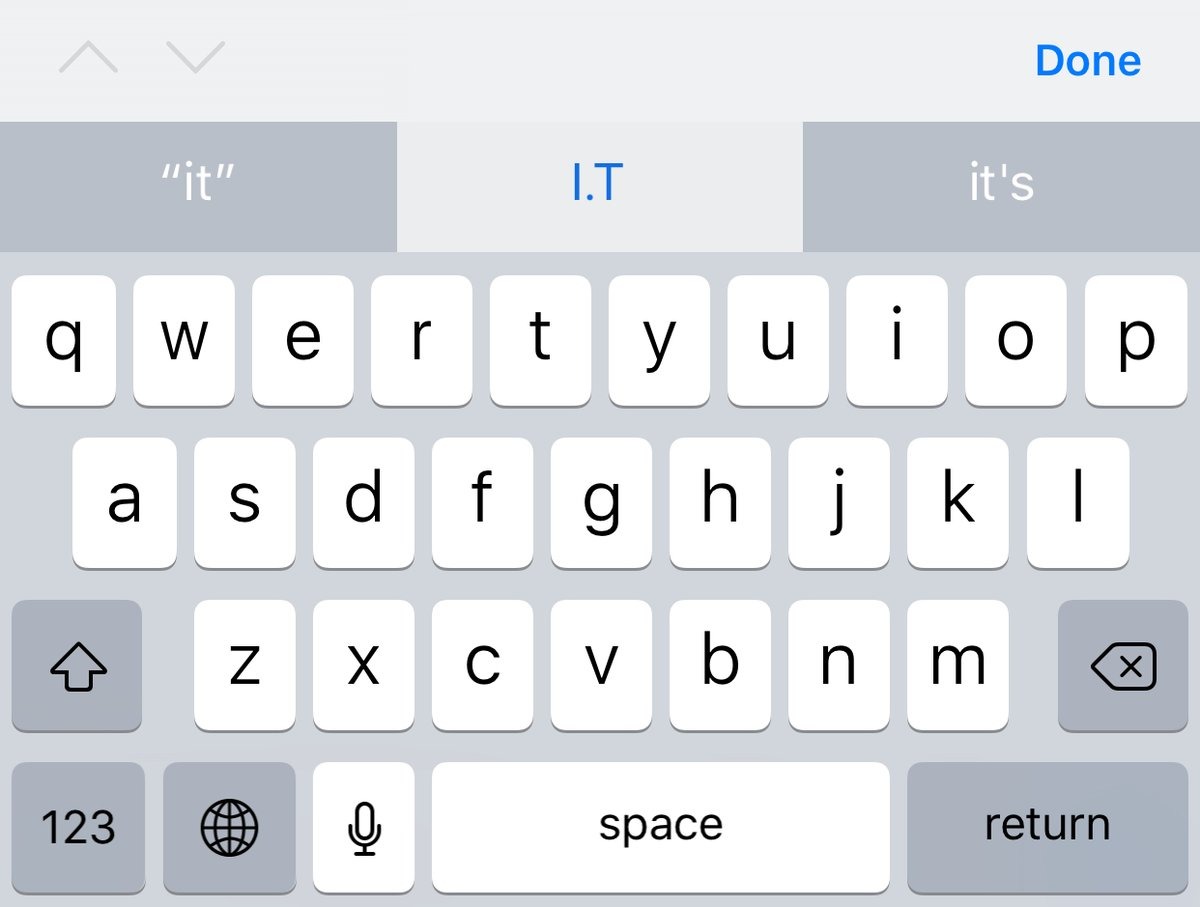 Apple is currently coping with hundreds of complaints about an autocorrect bug in iOS 11, causing the word "it" to be autocorrected to "I.T."
While only some people are being affected, those that are are finding themselves having to manually select "it" as a QuickType suggestion, or else backspace to retype. In some cases, complaints appear to stretch back to September.
Apple is said to be recommending that people reset their keyboard dictionaries by going into the iOS Settings app, then tapping General, Reset, and "Reset Keyboard Dictionary." After a reboot the glitch may disappear, but not everyone has had success with this method.
The next best solution likely involves turning off autocorrection, but that can be problematic for people typing on an iPhone, particularly smaller models like the 8 or SE.
Apple is presumably planning to patch the bug in a forthcoming update. Earlier this month the company released iOS 11.1.1 to fix another autocorrect bug, which was causing the letter "i" to be changed into an "A" and a question mark. The issue was widespread enough that it was briefly spoofed in pop culture.