Apple schedules annual iTunes Connect downtime for Dec. 23 to 27
By Roger Fingas
Tuesday, November 28, 2017, 12:07 pm PT (03:07 pm ET)
iTunes Connect —the portal through which developers submit and manage content for the App Store, iTunes Store, and iBooks Store —will this year see its holiday downtime for app submissions run between Dec. 23 and 27.




Any new apps or updates should be submitted and scheduled in advance, Apple informed developers on Tuesday. People will still have access to other iTunes Connect features during the break.

The company further noted that in the iOS 11 App Store, developers can insert promotional text up to 170 characters long in case they need to alert customers about events and upcoming features.

Apple regularly suspends app submissions for a brief time every year while staff are on vacation. The Christmas holidays are actually one of the busiest periods at the App Store, since many people are receiving new iPhones and iPads as gifts, but much of it is automated apart from the review system.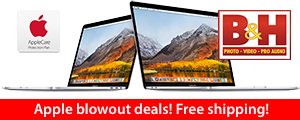 2018 13" Touch Bars
Price
Save
2.3GHz/8GB/256GB (Gray)
$1,699.00+
$100
2.3GHz/8GB/512GB (Silver)
$1,879.00+
$20
2.3GHz/16GB/512GB (Gray)
$2,099.00+
$100
2.7GHz/16GB/512GB
$2,449.00+
$50
2.7GHz/16GB/1TB
$2,849.00+
$50
2018 15" MacBook Pros
Price
Save
2.2GHz/16/256GB/555X
$2,215.00+
$185
2.2GHz/32/1TB/560X
$3,449.00+
$50
2.6GHz/16/512GB/560X
$2,575.00+
$224
2.6GHz/16/1TB/560X (Gray)
$2,999.00+
$200
2.6GHz/32/1TB/560X (Gray)
$3,399.00+
$200
2.6GHz/32/2TB/560X (Gray)
$3,999.00+
$400
Click here for dozens more configurations
+ Free shipping within the contiguous U.S.
Lowest Prices Anywhere!

13" MacBook Pros
Price
You Save
3.1GHz/8GB/256GB Gray
$1,679.00
$120.00
3.1GHz/8GB/256GB Silver
$1,704.00*
$95.00
3.1GHz/8GB/512GB Gray
$1,849.00*
$150.00
3.1GHz/16/512GB Gray
$2,099.00
$100.00
15" MacBook Pro
Price
You Save
2.8GHz/16/256/555 Silver
$2,199.00*
$200.00
2.8GHz/16/256/560 Gray
$2,299.00
$200.00
2.9GHz/16/512/560 Gray
$2,599.00
$200.00
2.9GHz/16/1TB/560 Gray
$2,999.00
$200.00
3.1GHz/16/512/560 Gray
$2,799.00
$200.00
3.1GHz/16/2TB/560 Gray
$3,899.00
$300.00

*

price with Promo Code:

APINSIDER

prices.appleinsider.com for more configurations