iHeartRadio adds podcasts to app for Apple CarPlay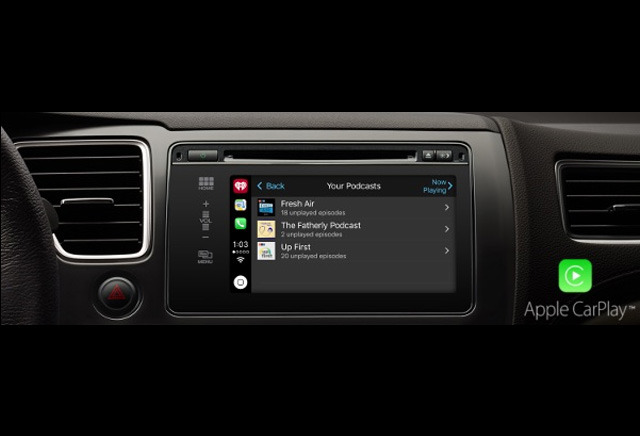 Drivers with a CarPlay-compatible vehicle have a new option for listening to podcasts, thanks to an update to the iHeartRadio app for the iPhone.
The app's CarPlay interface has three main sections. "Podcast Topics" includes 18 categories, such as "NPR," "Comedy," "Music," "Games & Hobbies," and "Science & Technology." Any shows a user follows are automatically added to the second section, "Your Podcasts." Finally, a "Continue Listening" option resumes the last episode heard.
There are relatively few CarPlay-ready apps overall though, and in fact Apple lists just 19 on its official product page. By contrast there are over 200 compatible vehicle models, from brands like Chevrolet, Ford, Honda, and Kia.
The platform has been held back mostly by a lack of retroactive vehicle support. With few exceptions, automakers have had to specifically upgrade their dash interfaces to handle it, meaning that most compatible vehicles are from the 2016 model year or later. The only alternative is an aftermarket receiver upgrade, which can cost a driver several hundred dollars.