Apple introduces install-based Search Ads Basic tier for App Store developers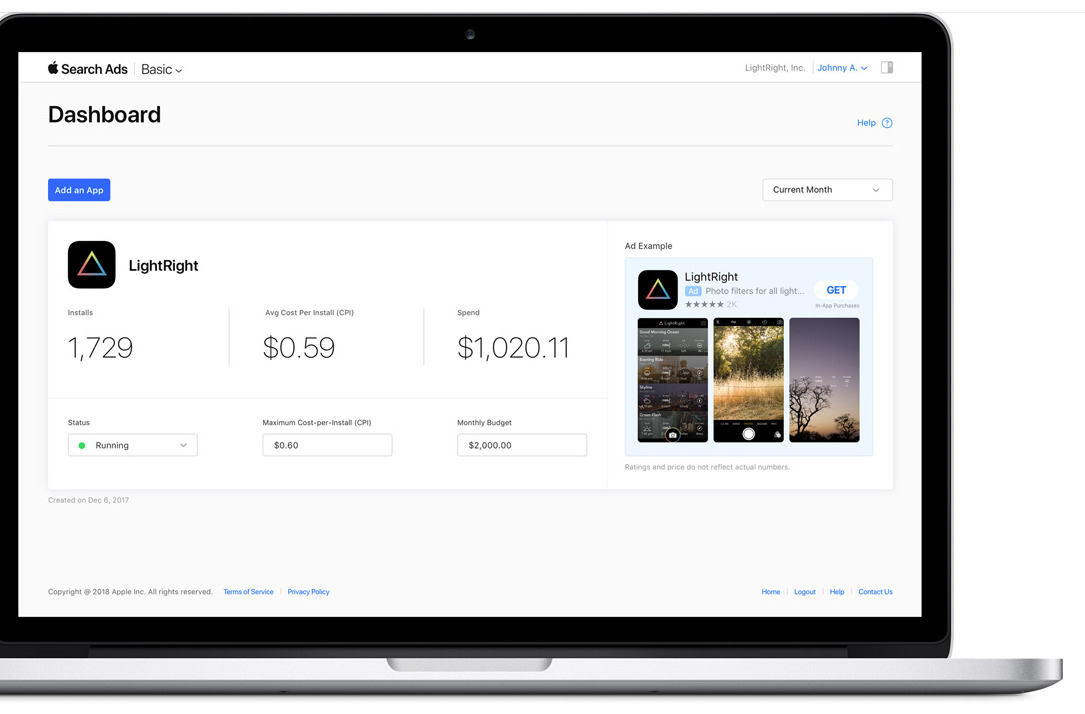 Apple on Tuesday launched a new advertising option to the App Store, Search Ads Basic, which both changes how developers pay and simplifies the sign-up process.
Instead of paying per tap, developers opting for a Basic campaign pay when someone actually installs a title. During sign-up, they only have to specify the app, a monthly budget, and a maximum CPI — what they're willing to spend per install. Apple will automatically suggest a CPI based on internal data, and generate and place an ad in search results.
The catch is that Basic ads have fewer options, and a budget ceiling of $5,000 per month. The existing Search Ads platform has been renamed Search Ads Advanced, and will likely remain the option of choice for veteran developers who have access to unlimited budgets and the ability to narrow campaigns to specific keywords, devices, cities, schedules and customer types.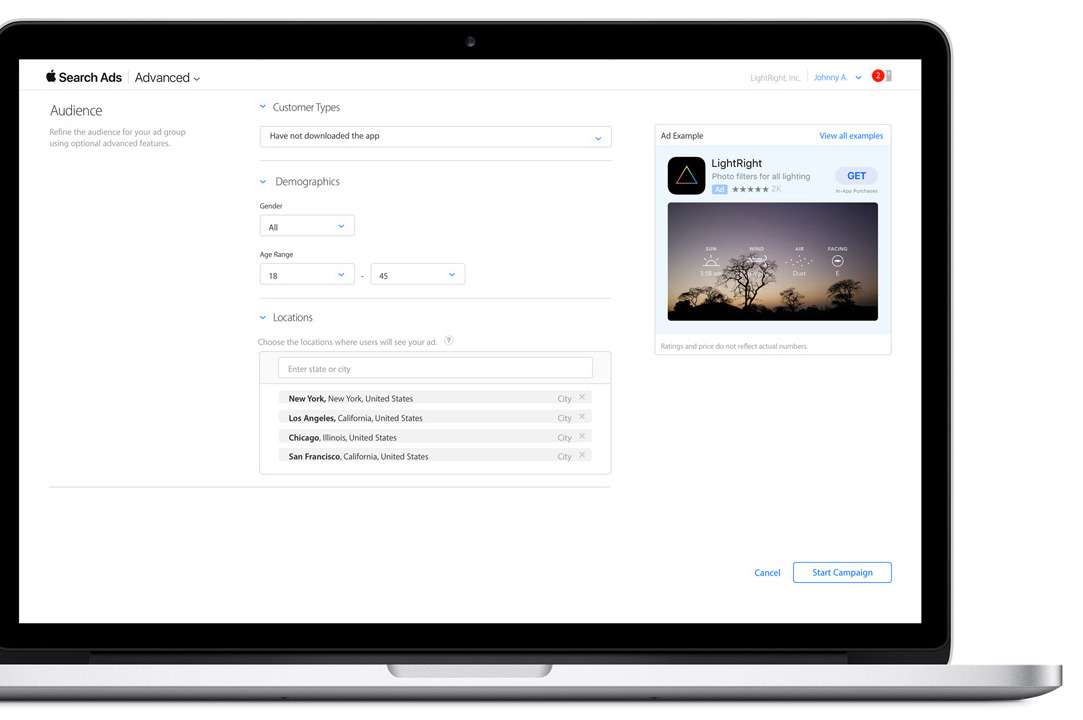 For now Basic is also limited to the U.S., while Advanced is available in the U.S. and several other countries, such as Canada and the U.K.