Apple opens online sales to 563M people in Asia through partnership with Alibaba's Lazada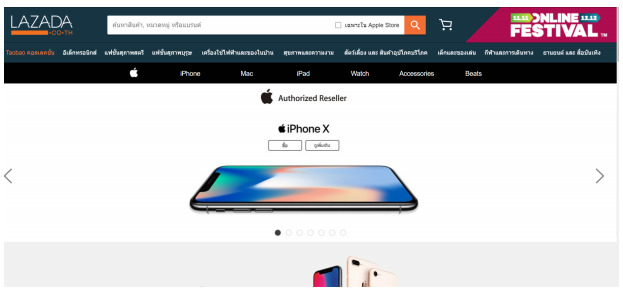 Apple has partnered with Lazada, owned by Alibaba, to bring official online sales of its products to several southeast Asian countries: Indonesia, Thailand, the Philippines, Singapore, Malaysia, and Vietnam.
While sales are beginning in most countries today, Malaysian sales will only start on Monday, and Vietnam will get access at a later unspecified date, TechInAsia reported. Lazada said it will get inventory directly from Apple.
Apple has online stores in Thailand, Malaysia, Singapore, and the Philippines, but not Indonesia or Vietnam, and its only retail store in those markets belongs to Singapore.
The Lazada partnership could not only extend Apple's market reach but make it easier for shoppers to avoid the risks of the gray market, such as counterfeit goods and inflated costs.