After Apple's HomePod delay, Google's $399 Home Max speaker goes on sale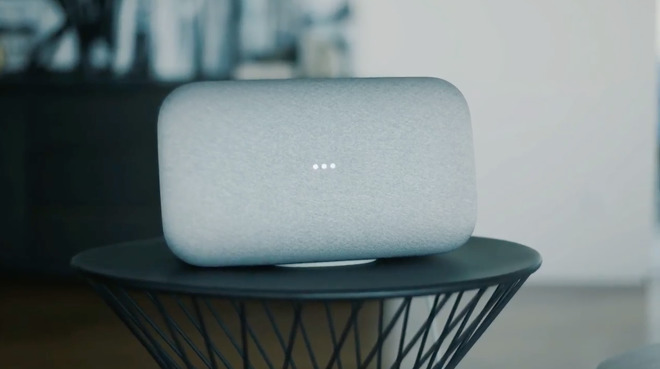 While Apple's HomePod couldn't reach store shelves before the end of 2017, Google's competing Home Max speaker has arrived right on time, with orders now being accepted at Best Buy and shipping in time for Christmas.
Google itself hasn't yet started sales of the speaker, however, as its own online store invites customers to join a waitlist.
First announced in October, the Google Home Max with SmartSound is a direct competitor to Apple's own $349 HomePod. Unlike the HomePod, however, the Google Home Max is shipping in 2017.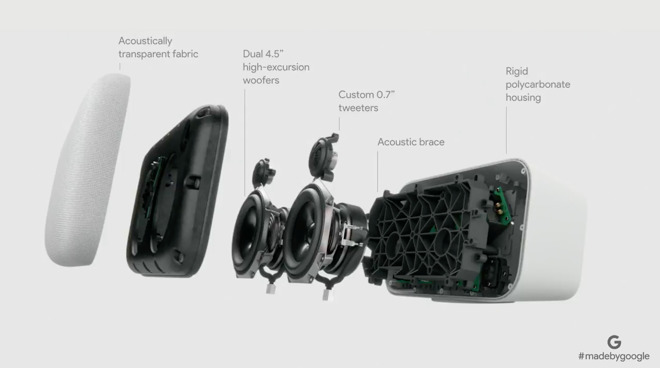 Originally scheduled to ship in December, the HomePod was delayed until early 2018, with Apple officials saying the company needs more time to complete the device.
The Google Home Max features two 4.5-inch high-excursion woofers that offer room-filling sound. Modifying sound based on the shape of a room, much like Apple's forthcoming HomePod, the Google Home Max uses advanced sensors and a machine learning model.
It includes access to YouTube Music, Spotify, Google Play Music, Pandora, and iHeartRadio. It also supports Google Cast, Bluetooth, and auxiliary input, and will connect with Apple devices like an iPhone or iPad.
At $399, it's actually $50 more than Apple's already-pricey HomePod, now coming in 2018. To offset that, the Google Home Max comes with a free 12-month subscription to YouTube Red, which includes YouTube Music ad-free.